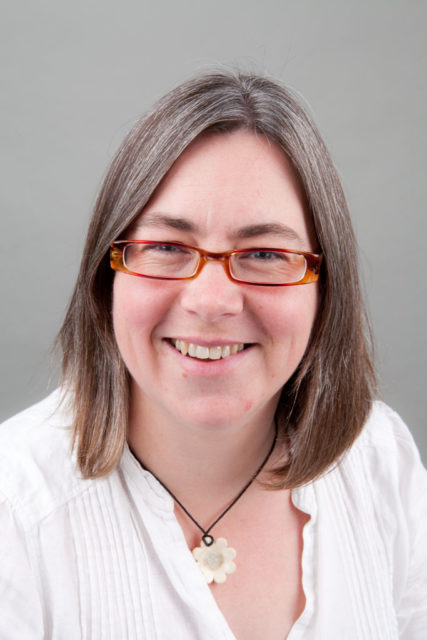 Helen Fothergill
Head of Collections
Aberdeen City Council: Art Gallery and Museums
Helen has been intimately involved with the redesign, renovation and redisplay of Aberdeen Art Gallery since 2013.
Born in Keighley, West Yorkshire, Helen Fothergill studied art, design and technology before deciding to switch trajectory to a scientific career path focussing on geology and completing a masters degree in 1991.
She has worked in museums and galleries throughout a professional career of more than 25 years and key projects have included large-scale exhibitions, permanent collection galleries, architectural redevelopments and new build projects.
Commissioning numerous artists to create new works, Helen Fothergill has worked directly with Dail Behennah and Clare Twomey on installation pieces responding to historic collections in Plymouth, and more recently with James Rigler on a permanent installation inspired by the re-mixed Aberdeen Art Gallery. Acquiring new items for the collections in both Aberdeen and Plymouth has seen her leading projects on historic connections, patronage and scientific research including a major acquisition of early portraits by Sir Joshua Reynolds, and the acquisition of contemporary works by Karla Black, Lucy Skaer, Rachel MacLean and Sarah Barker.
From 2009 to 2013 she worked with cultural partners to develop key arts initiative across Plymouth and the Southwest including New Expressions, a series of regional arts commissions, Sinopticon , a multi-site exhibition exploring the artistic relationship between east and west, British Art Show 7 and the foundations for the new Plymouth museum, gallery and archive capital project: the Box.
Moving to Aberdeen in 2013, she led the development of a new purpose-built collection store: Aberdeen Treasure Hub, designed to be accessible to the public and named by local school children. Working closely with architects and interpretation designers, she developed new ways of displaying and interpreting the art collection for Aberdeen Art Gallery.
Passionate about interpretation, access and user-focussed design she has been a consistent audience advocate on projects, espousing the need to cater for not only all visitors, but for those who are unable to visit or feel excluded due to physical, educational or neuro-diverse challenges. She believes that good design can open doors and actively encourage meaningful engagement.
She is excited about the way in which free-to-enter, publicly funded museums and galleries can have a positive impact on people's lives and wellbeing, and is proud to be able to share such an outstanding collection of art, design, science and industry across a number of venues using imaginative methods of interpretation, in architecturally imaginative, accessible and social spaces.