20A Northburgh Street
Commendation
Images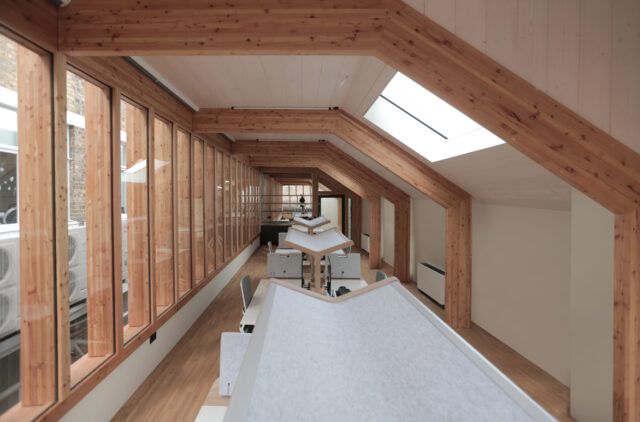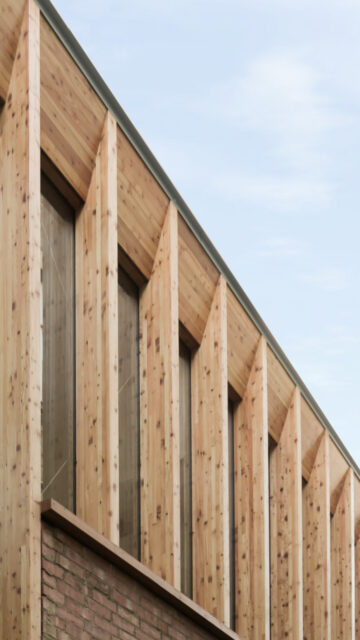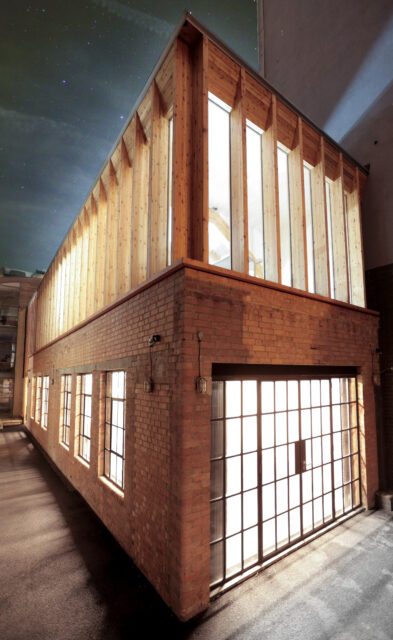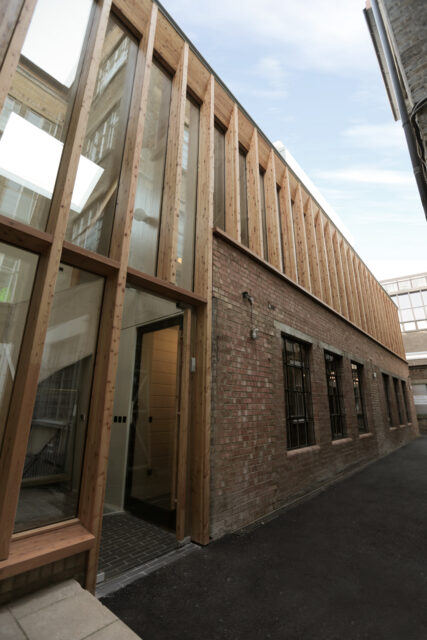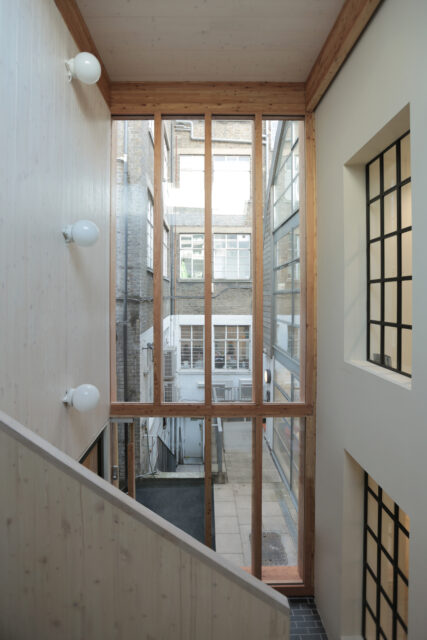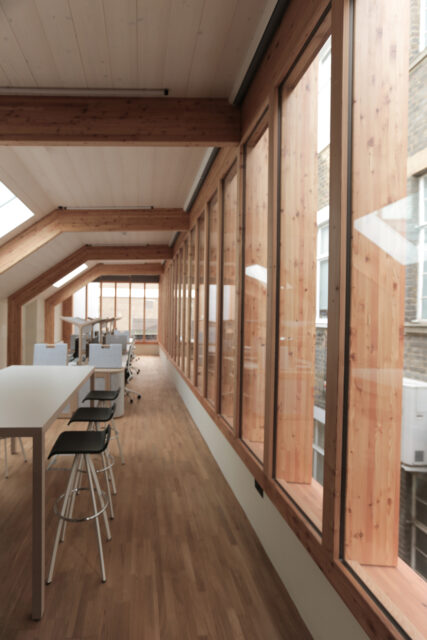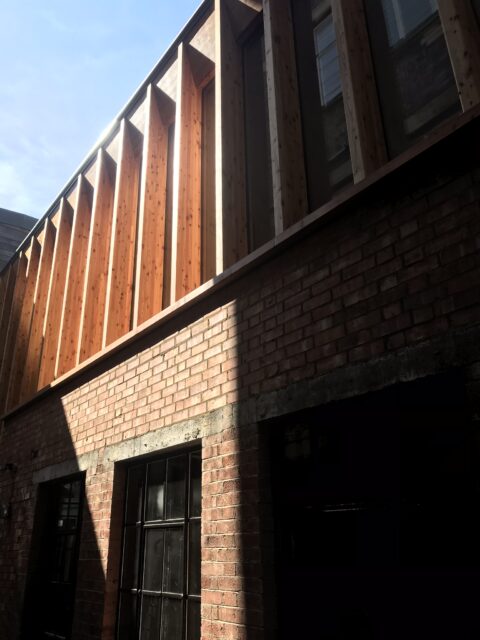 Category
ARCHITECTURE: Commercial/Office/Hotel Building or Project
Client
Silvertown Properties

Summary
20A Northburgh Street - Noboro - in Clerkenwell was commissioned by CABU, a newly formed company specialising in prefabricated modular buildings, for their new London headquarters. Having designed the company's modular offerings, we were asked to look at extending the vacant and somewhat forlorn ancillary building to the rear of the main properties of Great Sutton Street. The existing 100sqm building is typical of those found in the area and bears the trademark fletton bricks, crittal windows and prominent lintels - although in this instance these features were concealed as the entire building had been curiously painted black. Along with the overshadowing of neighbouring buildings number 20A had limited potential.
The new addition to the building was conceived as a sculptural pavilion celebrating the qualities of the prefabricated timber structures the company will sell. More installation than just an extension, the proposal is at once a striking contrast to the existing but having a degree of affinity with the host building, now stripped back to its former, albeit modest, glory. Five portal frames and the mullions were prefabricated in Montlebon, close to the French / Swiss border. Dimensional coordination was key and the main contractor, the renowned Cowley Timber, were key to its success.
A simple glazing system was devised using economical fixed glazed units. The sheltered nature of the site demanded as much natural light as possible. SIPS (structurally insulated panels), as used in CABU products, were used for the roof and the new intermediate floor. The main structure and mullions were installed in two weeks with the roof one week later. Exterior cladding used in the prefab cabins has been used for the interior, creating a warm space and also allowing the company to show off the materials they offer to visiting customers. The client has moved into their new Clerkenwell base and the former neglected ancillary building thrives again almost a century after it was first built.