Spencer Courtyard
Award
Images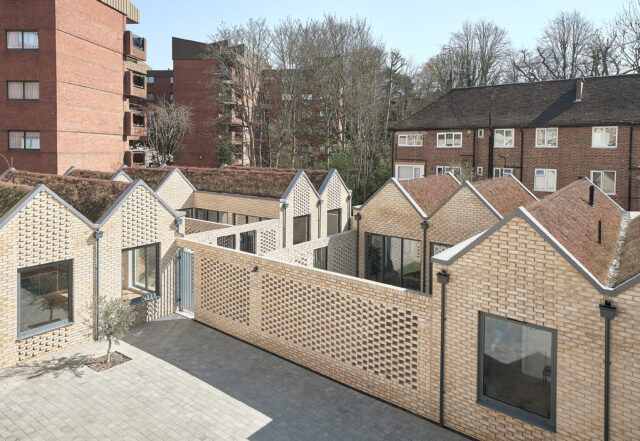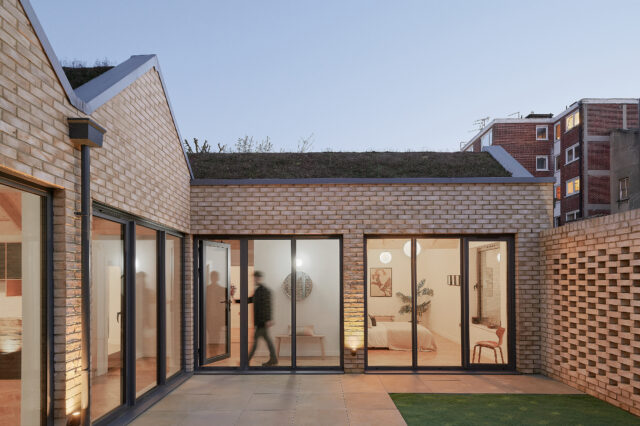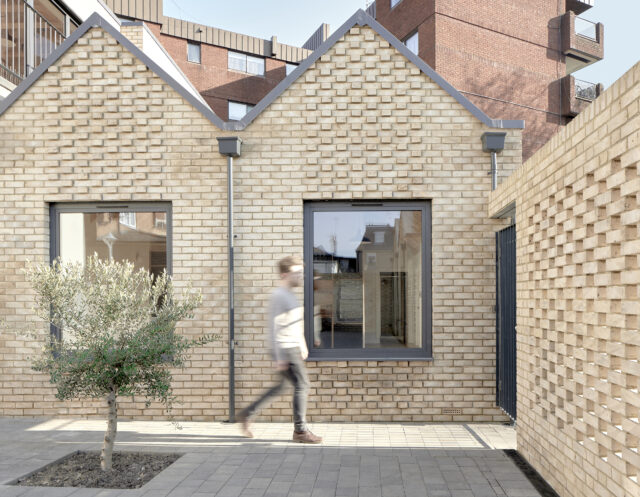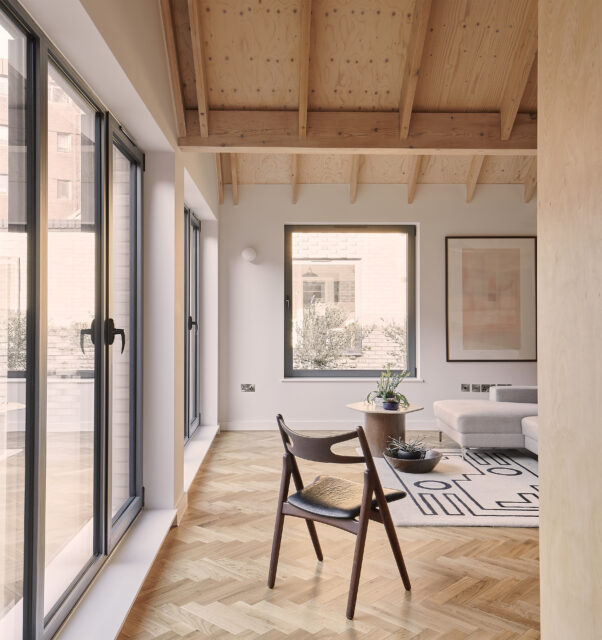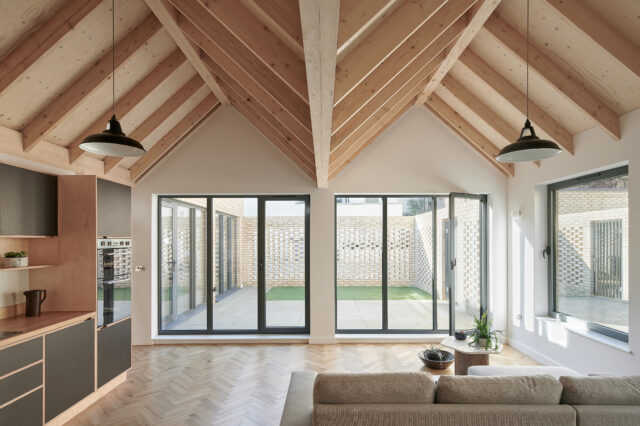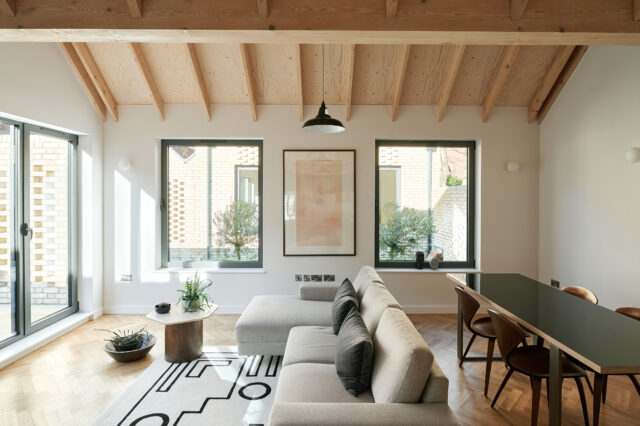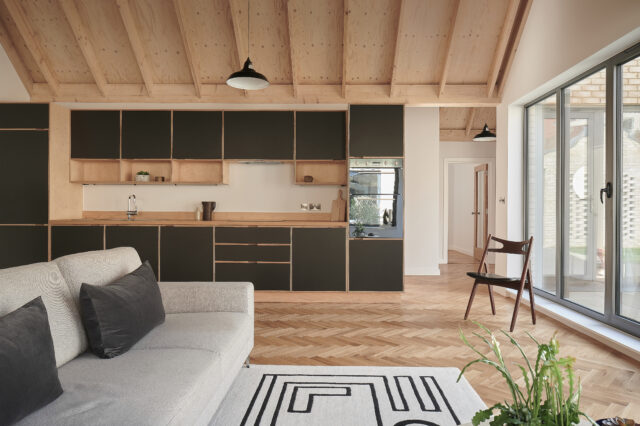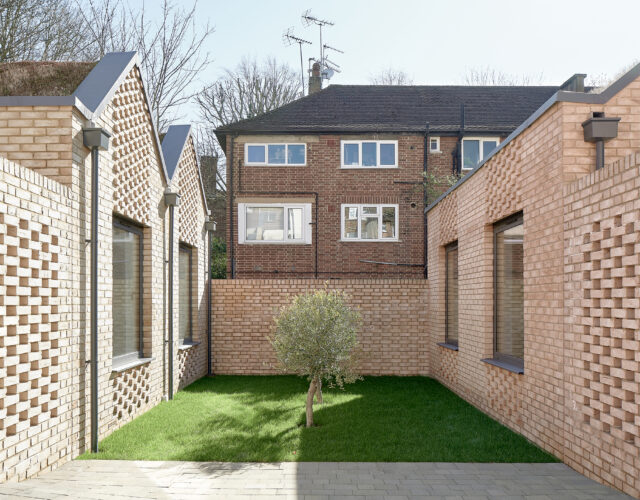 Category
ARCHITECTURE: Residential - Multi unit
Summary
Spencer Courtyard is a development of five new dwellings created in a tight brownfield site in Finchley. The former disused timber yard presented several difficult problems to overcome before a coherent scheme emerged.
Extensively considered design from initial site investigation and layout, individual house arrangement to the choice of materials demonstrates the high quality of this design. The scale and form is directly influenced by the context with the strong rooflines a response the local vernacular.
The single-storey courtyard approach to these dwellings encourages adaptability and therefore long-life. Exposing the rafters helps emphasise the green roofs they support - a naturally expressed feature of the recyclable materials prevalent in the project. Not only did we eliminate the need for environmentally damaging plasterboard but enhanced the volume and potential flexibility of the spaces.
Although somewhat hidden from the street in a rear courtyard the project is overlooked by a multitude of mainly residential buildings. The use of green roofs is a sure sign to all the neighbours that these new dwellings respect the community and wish to be embraced into it. By transforming a derelict eyesore contaminating the views into an oasis of greenery attracting wildlife the project really adds something to the community.
The environmentally striking feature of this project is the extensive use of green roofs. The benefits of this cannot be extolled highly enough. From a baron collection of ramshackle buildings and a hostile concrete concourse 75% of the site is now covered with greenery. The inclusion on this scale really emphasises the credetials of these new houses. From the flaura and fauna, wildlife, control of drainage and thermal benefits the decision to plant green roofs - and more unusually on pitched roofs - makes the project.
In designing the new houses we were careful to try and engage with the local community and this became part of the design process. Contact was made with residents committee members and the project evolved. The completed result is a testament to inclusive design and the benefits of input from as many people who can help make a difference.
Photographer
Henry Woide