Janet Cardiff and George Bures Miller: Night Walk for Edinburgh
Award
Images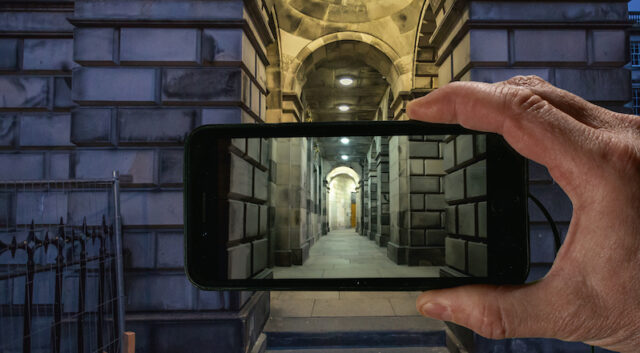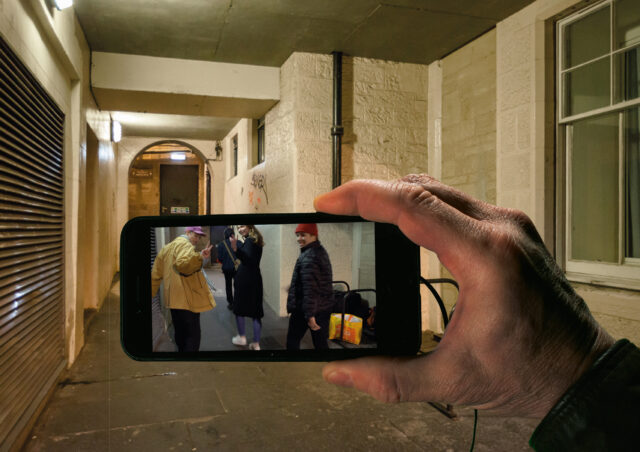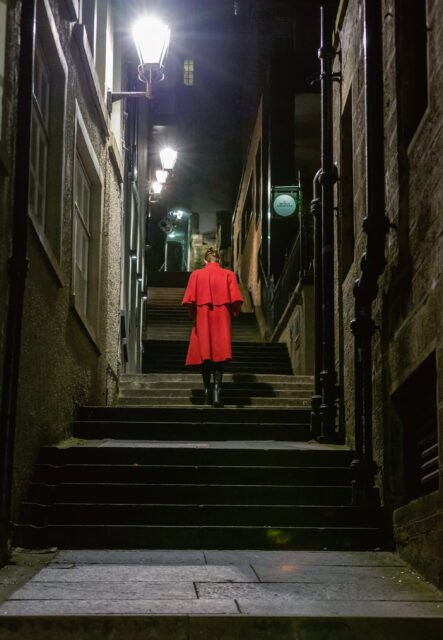 Category
DIGITAL MEDIA: Mobile/App Design
Company
The Fruitmarket
Creative Informatics, University of Edinburgh
Client
Janet Cardiff and George Bures Miller

Summary
Janet Cardiff and George Bures Miller's Night Walk for Edinburgh is a 50-minute walk through the Old Town of Edinburgh after dark. Following a film on your tablet or smart phone and a soundtrack on your headphones, you can walk up Advocate's Close and along a route that weaves around the Royal Mile before returning to where you started. The route involves c.120 steps up and 30 down, and uneven ground, and is entirely in public, un-invigilated space. Following Janet Cardiff's voice and walking in her footsteps, as you participate in Night Walk for Edinburgh you will be led through the backstreets of Edinburgh's Old Town, unravelling a disjointed tale – part game-playing, part surrealistic poetry, perhaps even a murder mystery – layered with history, invention and memories. For those who are unable to undertake the walk in the city streets – for reasons of geography or access – we have produced at 'at home' version of the walk that allows users to experience the work remotely.
The experience is reimagined for our times, remaining in line with social distancing regulations, whilst enabling you to immerse yourself in the surreal world of Cardiff and Miller. The Fruitmarket worked with the Creative Informatics team at the University of Edinburgh to develop a bespoke app that lets people download a HD version of the film on their own phones that can only be watched when a user is in a specific location at an allocated time. One of the biggest hits of the Edinburgh International Festival in 2019, Cardiff and Miller's Night Walk for Edinburgh is now a permanent part of the Fruitmarket collection. Commissioned for the city of Edinburgh by the Fruitmarket. Acquired by The Fruitmarket with Art Fund support.
Images: Courtesy the artists; Luhring Augustine, New York; Gallery Koyanagi, Tokyo; Fraenkel Gallery, San Francisco. Photography: Sally Jubb and Chris Scott.