Perthshire Lodge
Nomination
Images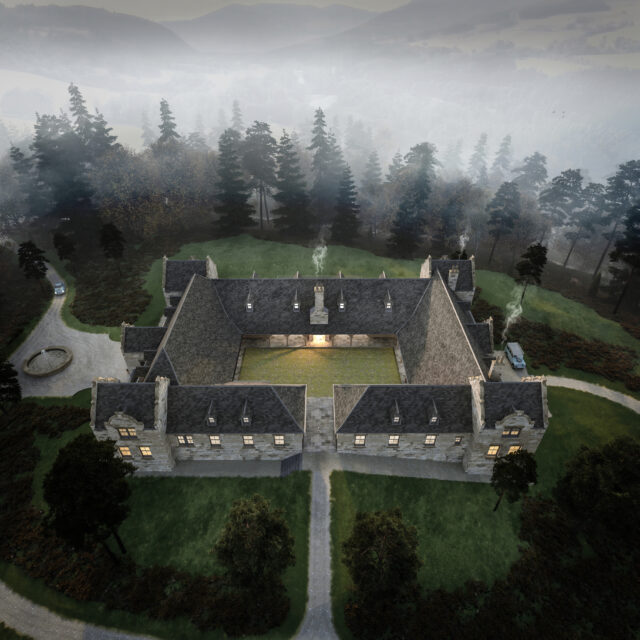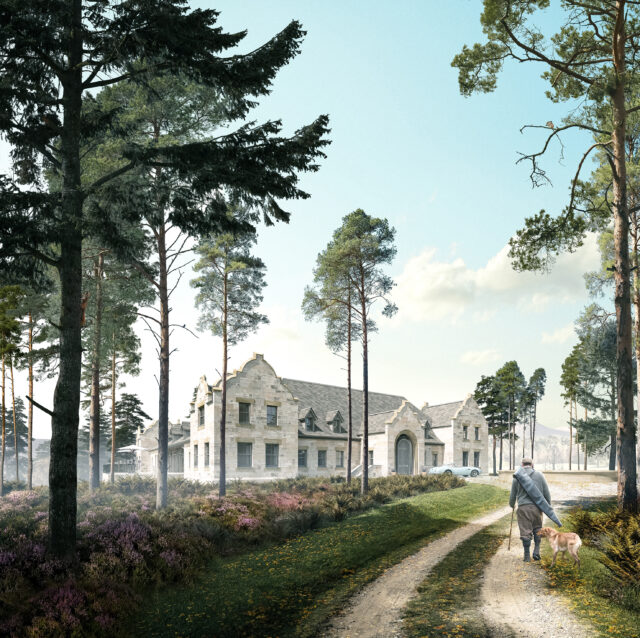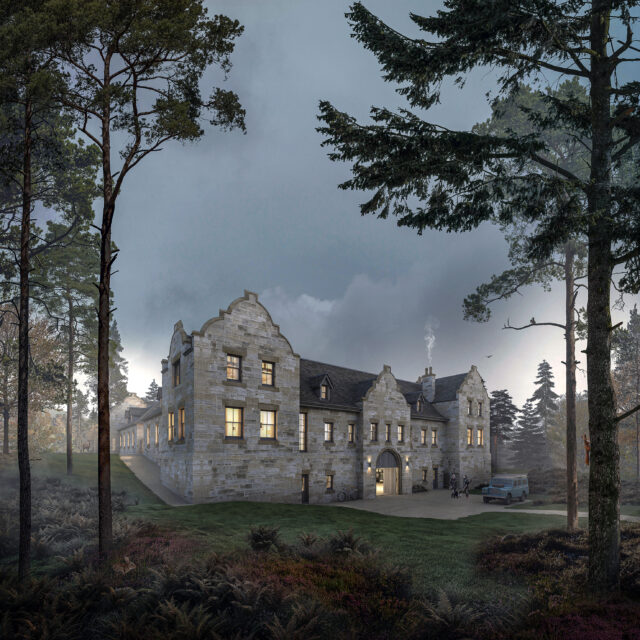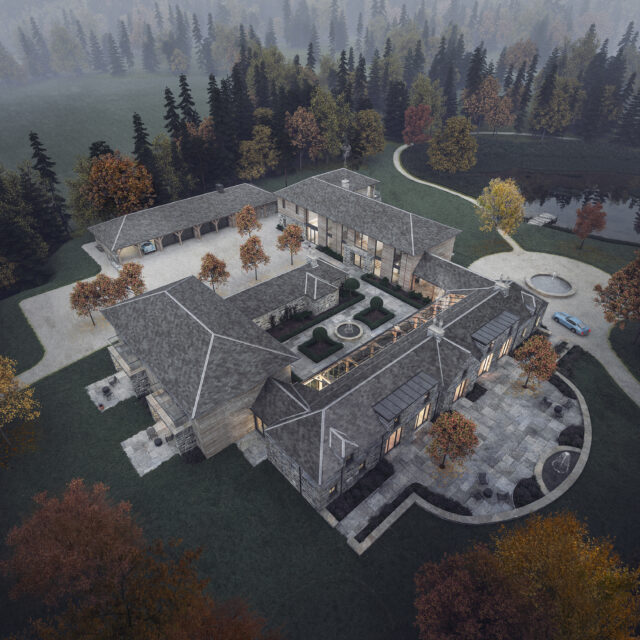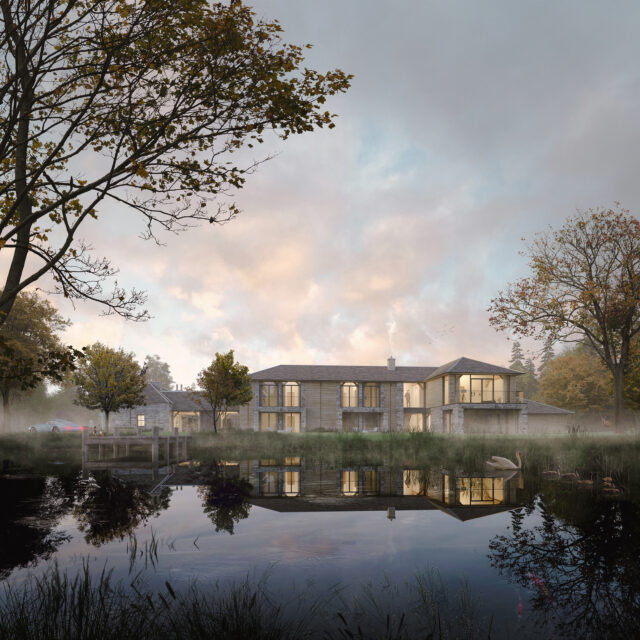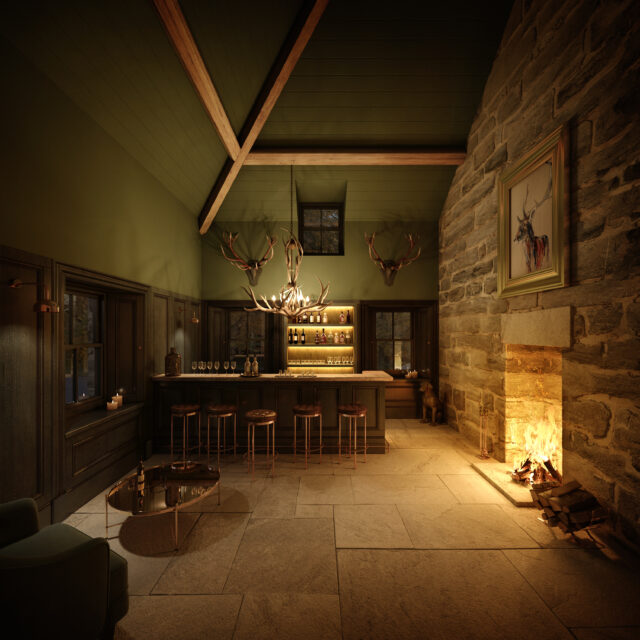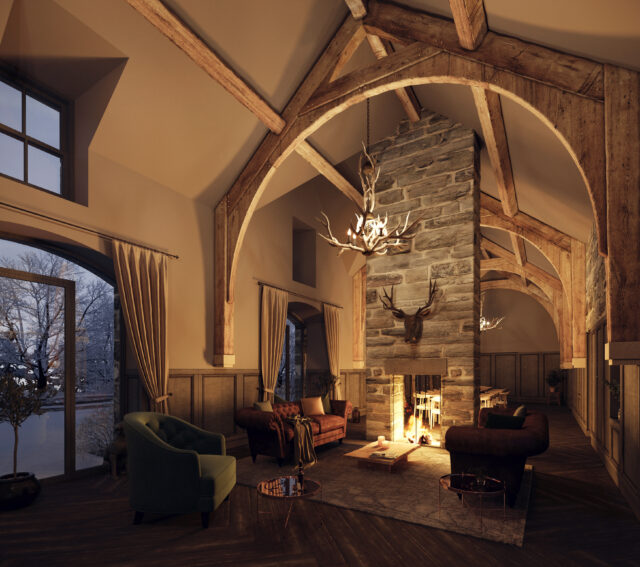 Category
DIGITAL MEDIA: Visualisation
Summary
Last year I was asked by Orchil to produce a set of visualisations for two options of a lodge on a rural estate in Perthshire.
The first design option allowed for an entirely new built lodge on the cleared site of a former steading building, reusing the original stone within its construction. The first three images show the New Build Lodge design, a ten bedroom self contained lodge with basement car parking to be carefully positioned on the site to maximise views over the surrounding countryside.
The second design option involved restoring the existing steading building and extending to contain additional accommodation. Extensive landscaping proposals were prepared for both options, which included enlarging an existing pond immediately to the east of the site. Images four to seven show the key exterior and interior spaces of the Steading Lodge.
Precedent images were supplied by Orchil showing the desired character for the bar and lounge areas. I sourced 3d furniture, lighting and textiles and arranged within the interiors accordingly to achieve the correct atmosphere. Postproduction was used to help soften the images and to add small details, which you may not notice at first glance, such as the fish in the pond. A cinemagraph (moving picture), of the lounge area was produced specifically to express the mood of the space with audio of a cracking fire added to further emphasise this.
Externally I was able to take the lead with suggestions to the client on viewpoints, colour palette, mood and lighting levels to best display the building within its rural surroundings. The result is a set of images that have a strong sense of place, conveying an atmosphere that has been well received by the client.
The Steading Lodge has since received planning permission and we look forward to visualising further spaces within the Lodge later this year.