Graphic Design Festival Scotland 2018 Website
Highly commended
Images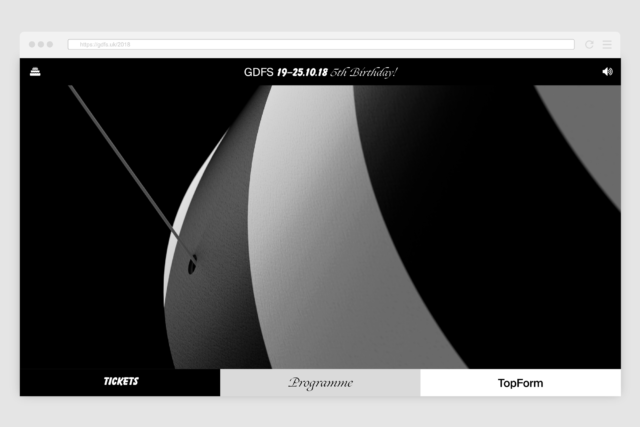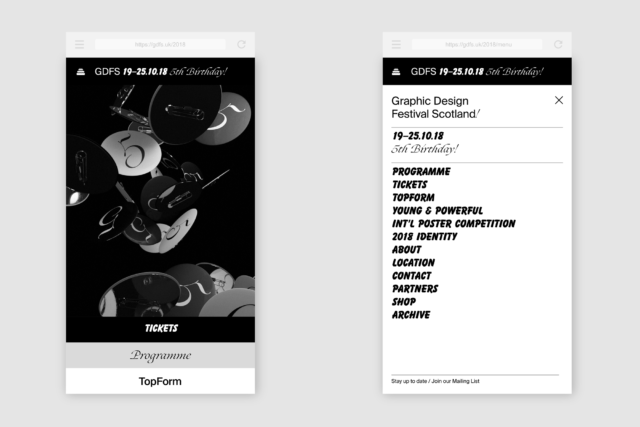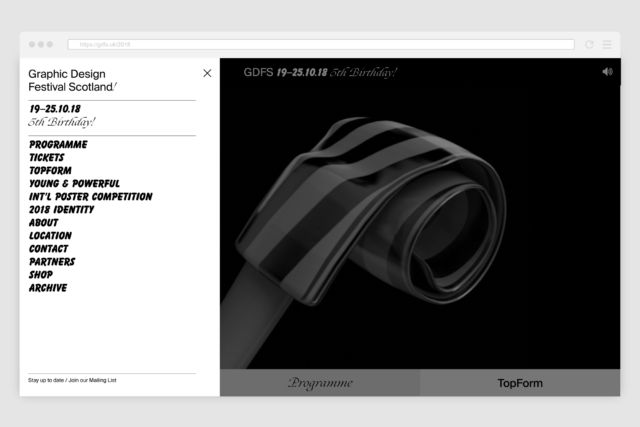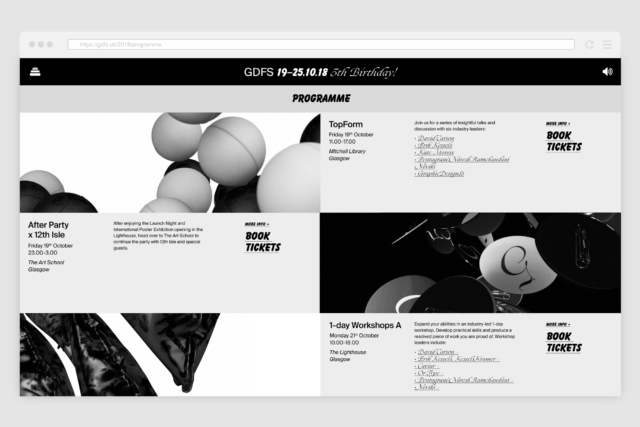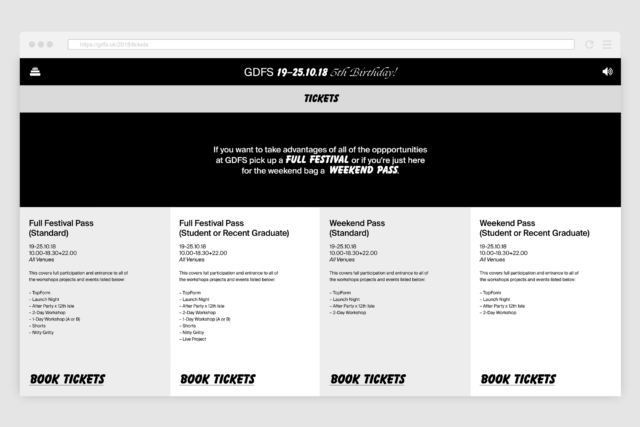 Category
DIGITAL MEDIA: Website Design
Company
Warriors Studio
Warriors Studio, Cause & Effect, Infinite Eye
Client
Graphic Design Festival Scotland

Summary
How do you excite and engage one of the creative industries most critical audiences while fulfilling practical and commercial demands? When designing the website for Graphic Design Festival Scotland, this was our challenge.
As the UK's largest graphic design event, Graphic Design Festival Scotland's 2019 website had to both excite and challenge the design community but also provide an easy to use and practical platform for commerce. 
Our challenge was to design a platform which promotes the 2019 festival, offers clear information on the programme, sells tickets, offers a simple opportunity to share news updates, houses the archive of past projects and events from the festival in line with the festival's 2019 identity (also designed by Warriors Studio and Cause & Effect).
The website helped contribute to a sold-out festival with over 24,000 attending. The website also welcomed a record number of 54,161 visitors to averaging 2 minutes 08 seconds each on the site across 219,616 page views.
These fantastic results demonstrate the power of combining a creative and commercial understanding in design.