The Ross Fountain – Restoration – Architectural Lighting Design
Highly commended
Images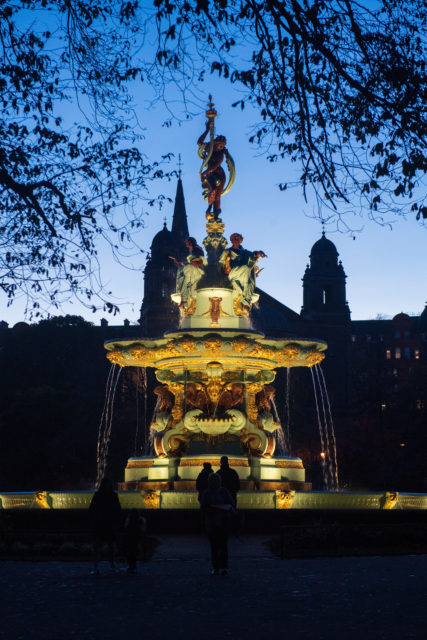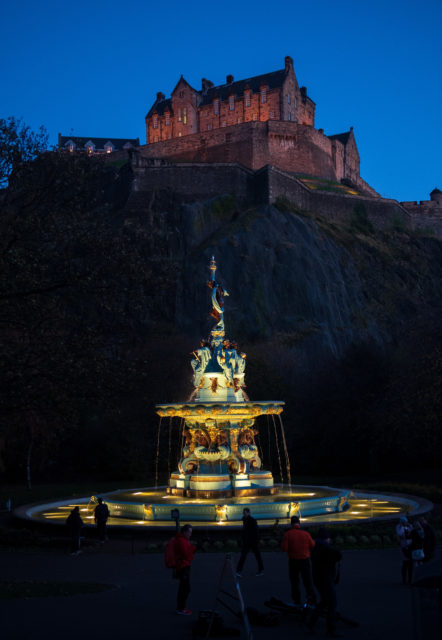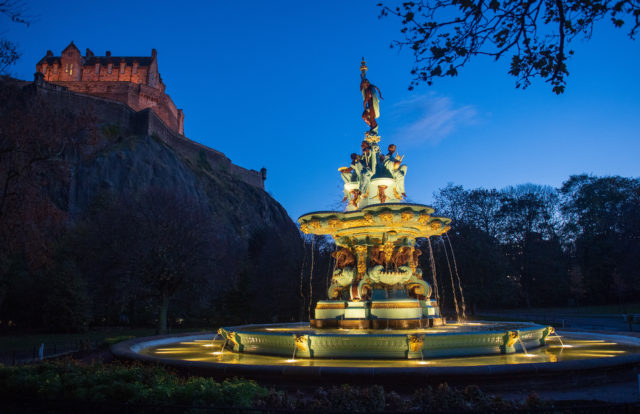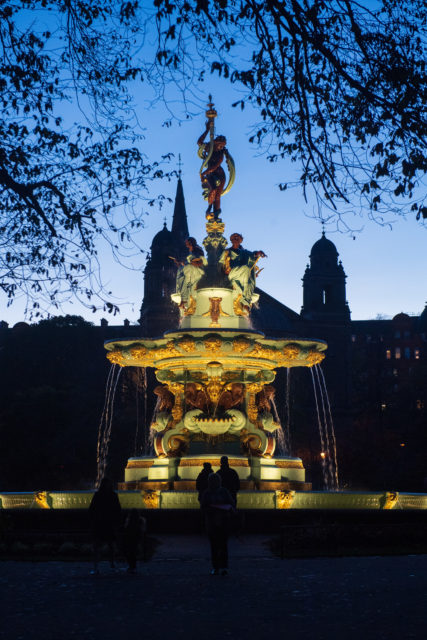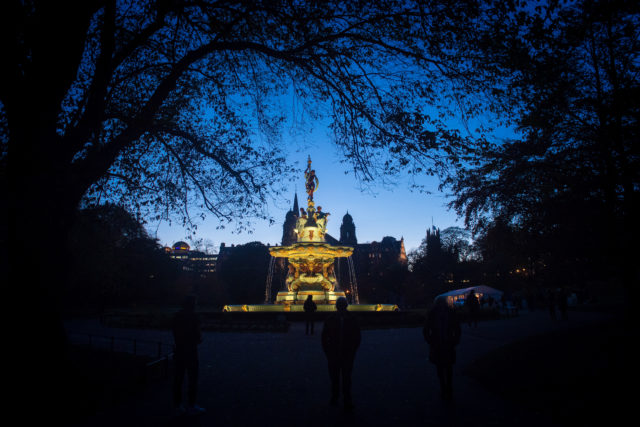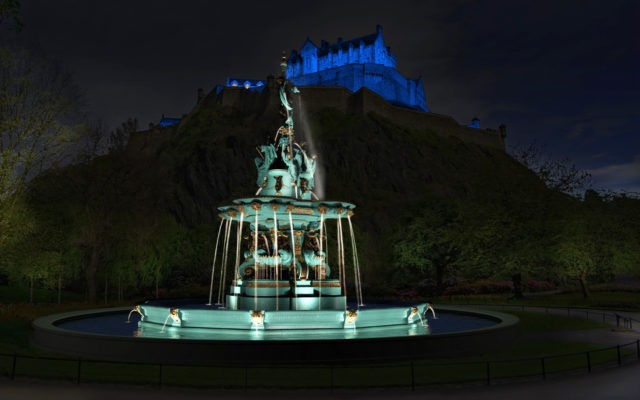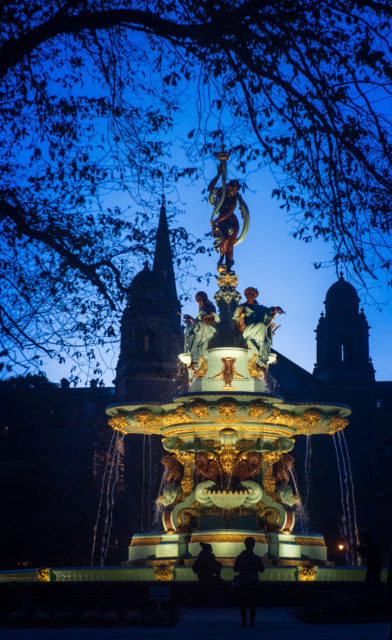 Company
FOTO-MA Lighting Architects
Client
The Ross Development Trust

Summary
As part of the recent Ross Development Trust spearheaded restoration, re-vitalisation and re-building works FOTO-MA Lighting Architects were appointed to design a new lighting scheme for the Grade A Listed, Scheduled Ancient Monument, The Ross Fountain in West Princes Street Gardens, Edinburgh.
The new lighting designed to light the restored Ross Fountain utilises low energy, state of the art, waterproof IP68 LED warm white lighting with all spotlights integrated into the fountain structure and submerged within the fountain pools.
As all the lighting is located within the water a beautiful shimmering and pulsing effect is created over the fountain after dark as beams of light project the ripples and waves created by the wind and the splashes of the fountain jets. It is a simple but magical effect.