Leeds Playhouse
Award
Images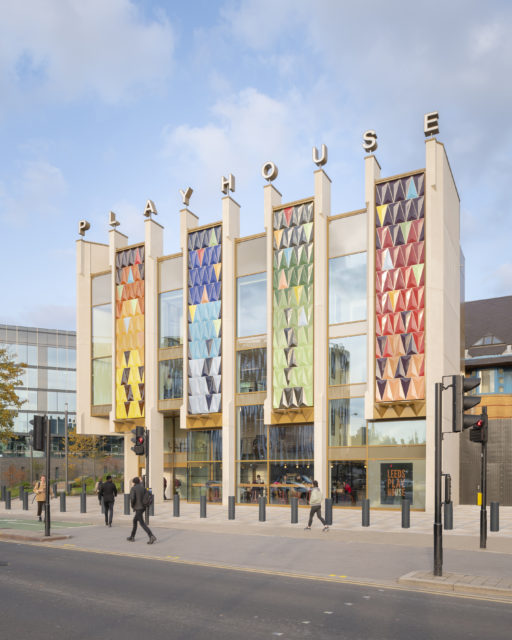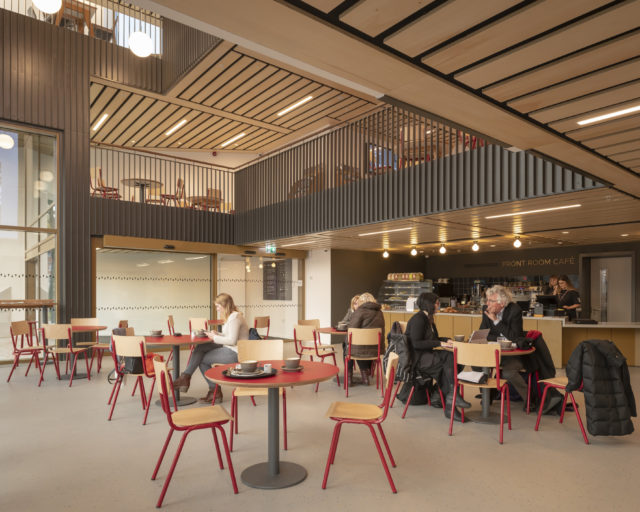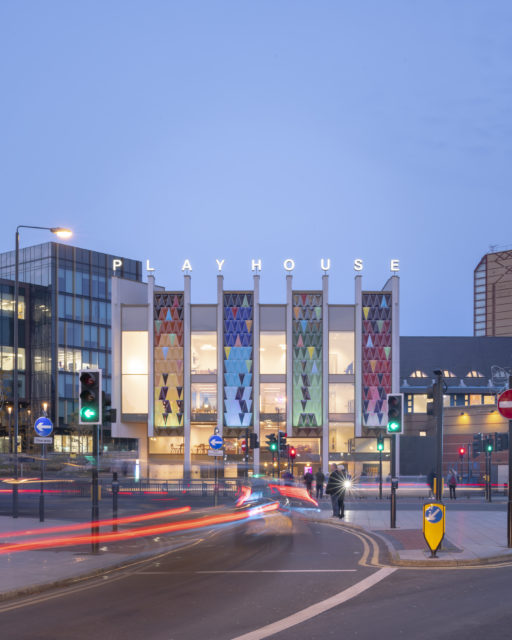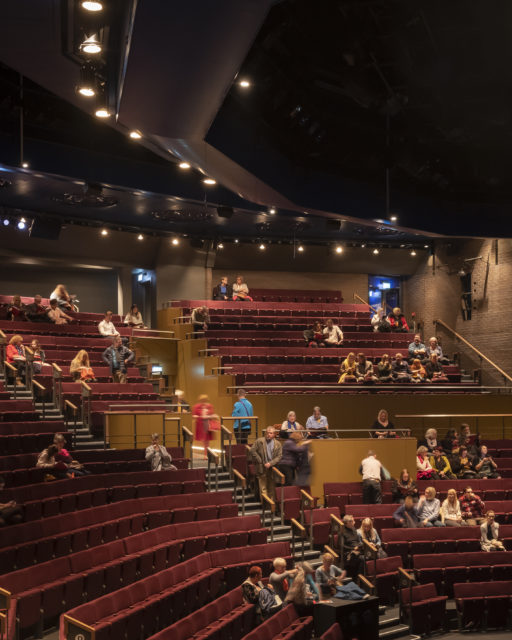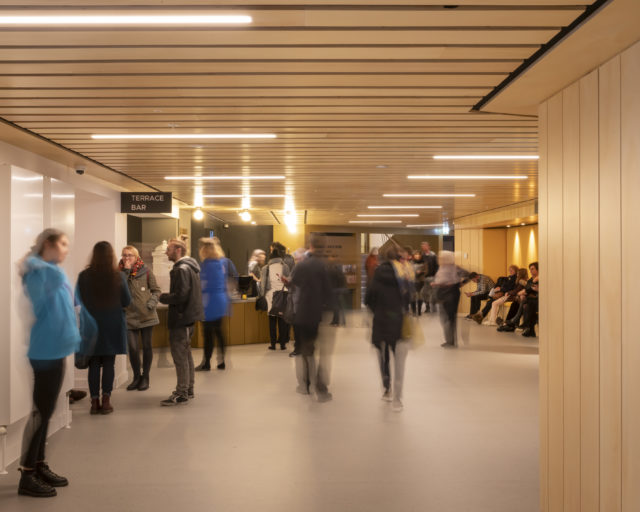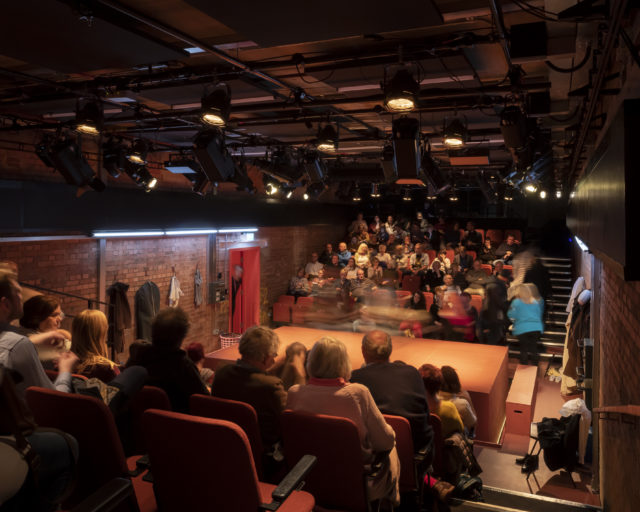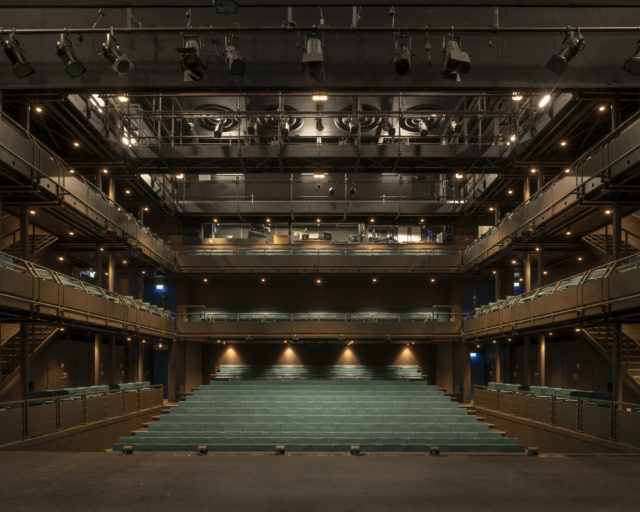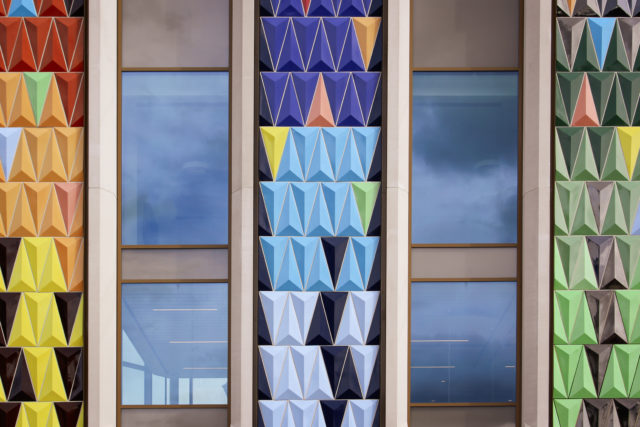 Category
ARCHITECTURE: Public Building
Company
Page\Park Architects
Summary
The Leeds Playhouse has been transformed by a radical reconfiguration and extension of the existing building to create a new face for the organisation and improve accessibility for all.
Originally built to face a development that never materialised, the Playhouse had ended up turning its back on Leeds. The redevelopment brief was to re-orientate the entrance, reconnecting the theatre with the city. The need to make the building more accessible in every sense was fundamental to the Playhouse, as was improving the catering and hospitality offer to strengthen their financial resilience.
The new frontage created to St Peter's Street provides a new entrance and café at street level, café mezzanine and extension to the restaurant on the levels above, and a new hospitality room on the top floor. This new public face opens up the building visually and, with a façade of brightly coloured ceramics, creates a strong visual identity reflecting the creativity and diversity of the activity within. The choice of ceramics externally roots the façade in the strong local tradition of architectural faience, with the three dimensional form referencing the existing building geometry and a further narrative developed in the four panels each representing one of the four main spaces - Quarry, Courtyard, Bramall Rock Void and Barber Studio.
Along with the re-imagining of the two main Quarry and Courtyard theatres spaces to increase seating capacity and enhance access, a new flexible performance space – the Bramall Rock Void - has been created through the imaginative reuse of an existing basement. Opening up the building at the mid-level to create a new linking foyer and 'heart' for the building helps rebalance the Playhouse, shifting the centre of gravity to the middle of the building.  
Improvements in access extend throughout to better connect the Playhouse with the streetscape on St Peter's Street, the existing reconfigured entrance to Playhouse Square and the new public space between the theatre and Leeds City College - Playhouse Gardens. Toilet provision is also comprehensive, with provision for both gender, non-gender assigned and family friendly facilities.
The new entrance extension delivers a strong visual identity for not only Leeds Playhouse but also the wider Quarry Hill cultural quarter. The theatre building can now better support creative activities, enabling Leeds Playhouse to remain a key player in Leeds City Council's commitment to delivering a world class cultural programme, embedding culture at the heart of the city.
0