Al Salam Palace Museum – Kuwait
Award
Images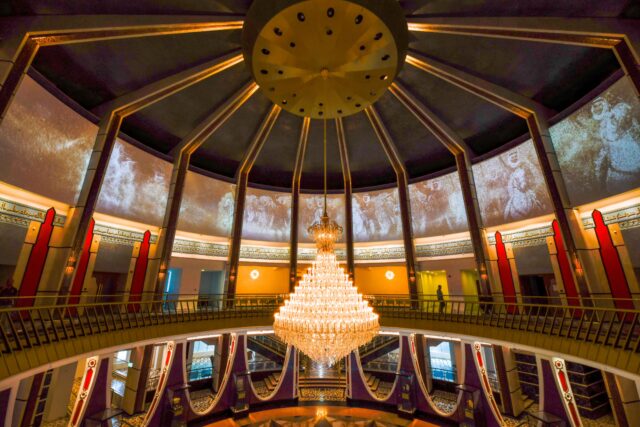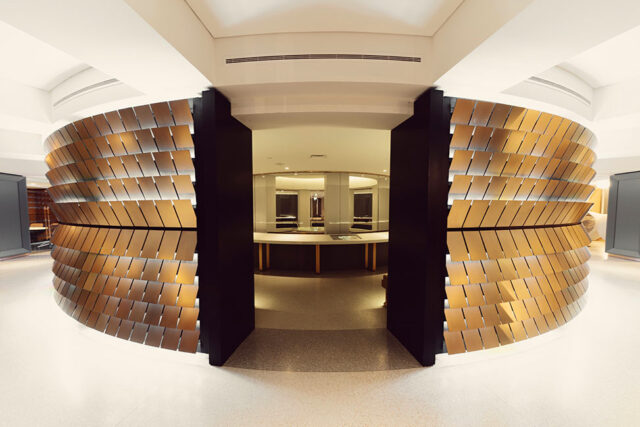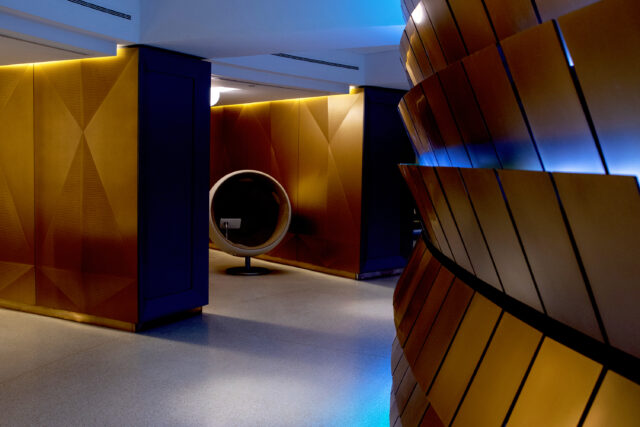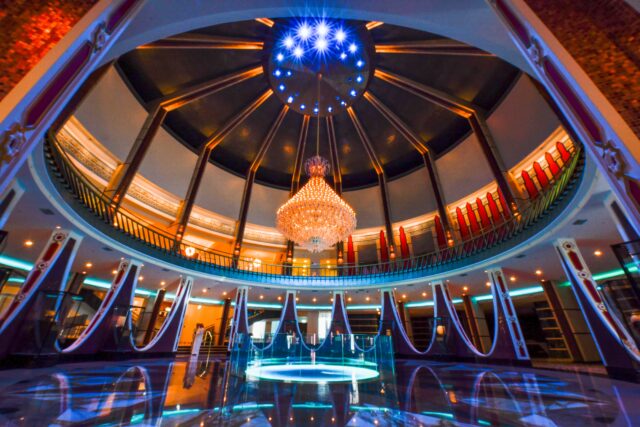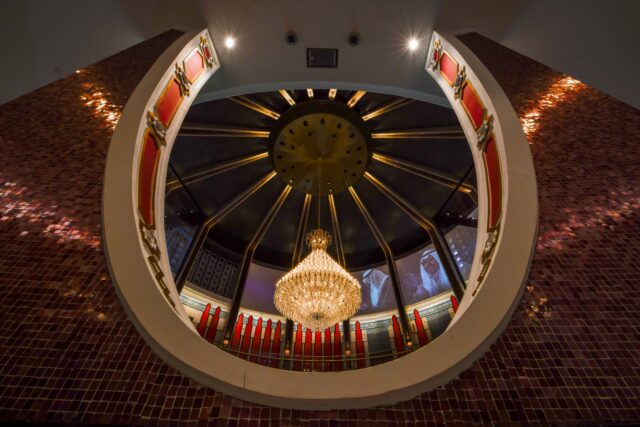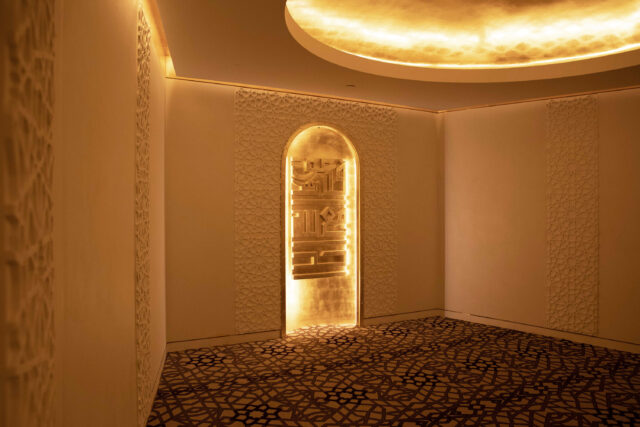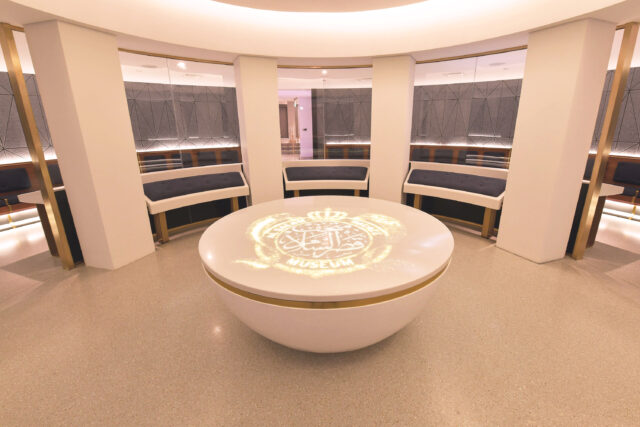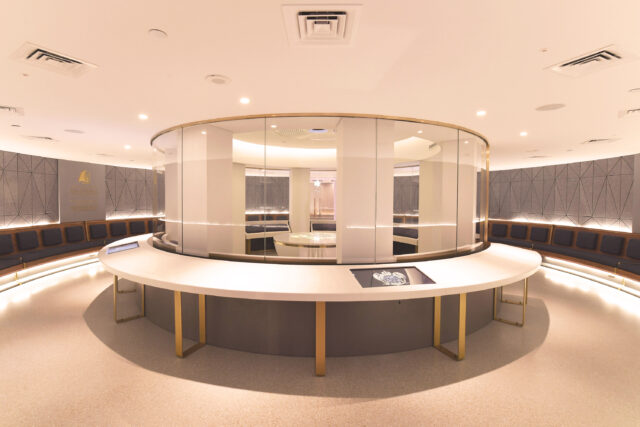 Company
LightMedium
Nich Smith Lighting Design
Summary
The former Al Salam Palace has been comprehensively transformed into an immersive new national museum, housed in a formerly abandoned royal palace extensively damaged during the Iraq war. The museum showcases the history of Kuwait, telling the story of the palace and the country.
The restoration and creation of 15,000m2 was lead by the creative design team at Studio MB based in Edinburgh. Nich Smith Lighting Design and LightMedium were appointed to collaborate across the site supporting Studio MB on this vast project taking over 5 years. 
NSLD designed the atrium and ground floor galleries to mimic historic lighting of the 1960s. New LED lights utilize the original lighting positions creating a warm incandescent ambience.  Lighting scenes swap to harmonise with the largescale film presentations and create a truly immersive visitor experience.  Detailed controls specification and programming ensures scenes synchronize perfectly, cutting with the speed of the video presentations or dimming elegantly to a warm glow.
LightMedium designed the lighting to the courtyard entrance, resource library, conference facilities, education suites, café to be operated by Starbucks, and retail shop. Further VIP wings of the building include offices, private entertainment rooms, and a concealed VIP prayer room. The top floor featured lighting to a restored historic stair leading to a flexible hospitality wing with stunning views across Kuwait. The lighting for the subterranean basement level circular library resource centre employed a tuneable white light system designed to support the circadian rhythm. Subtle warm white lighting to create ambience was specified throughout the hospitality and VIP areas with architectural plaster-in luminaire specifications to create clean sophisticated aesthetic