Barony Campus
Award
Images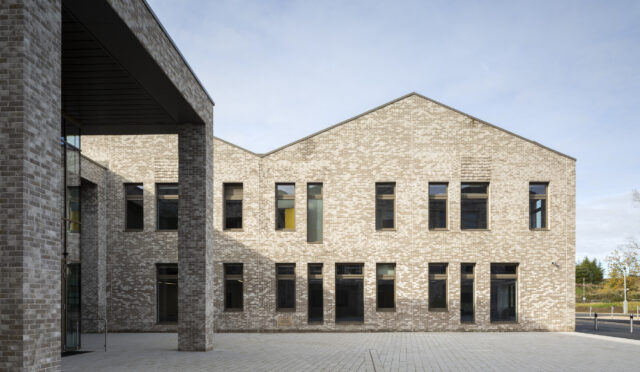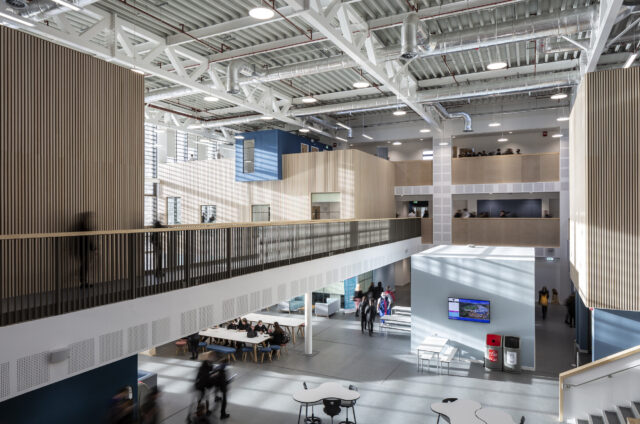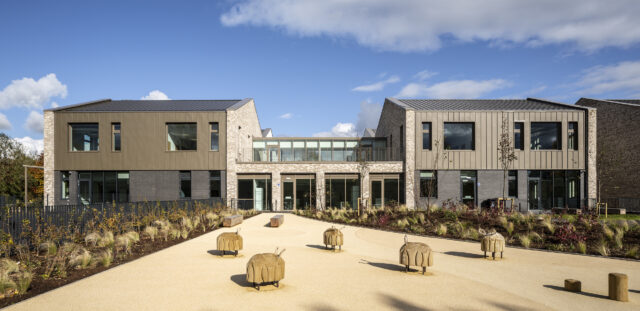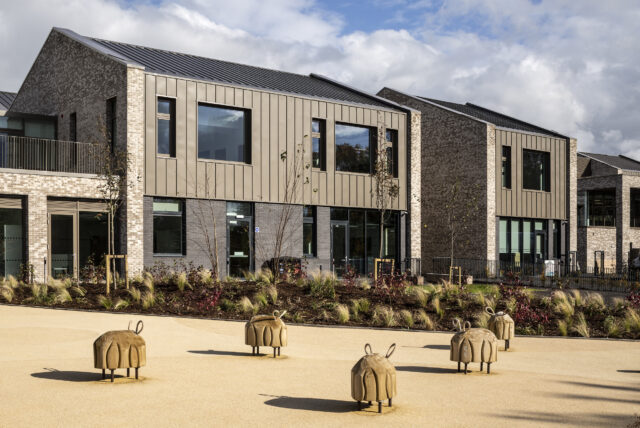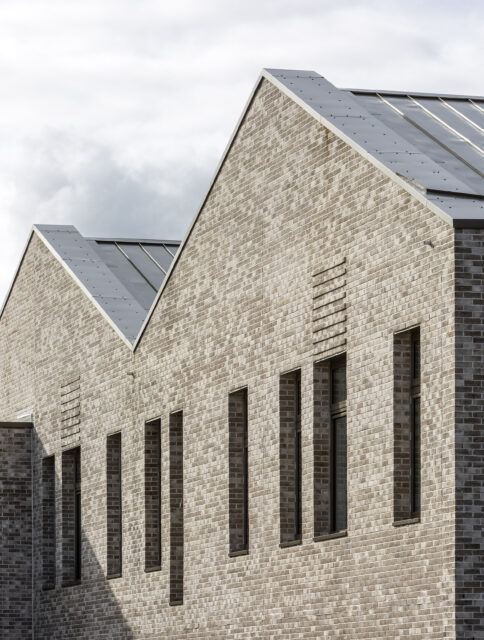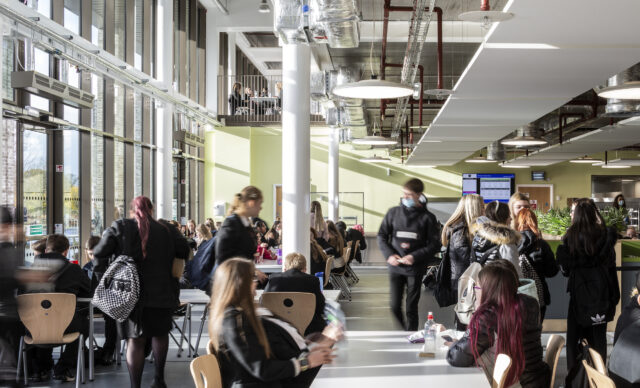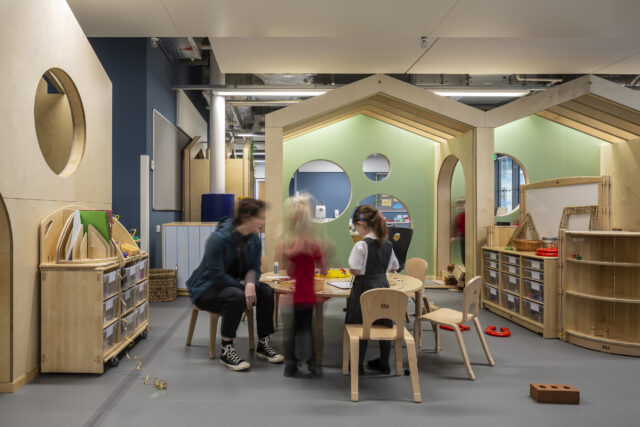 Category
ARCHITECTURE: Education Building or Project
Client
East Ayrshire Council

Summary
Situated on a 19.8-hectare site, the new Barony Campus consolidates five schools into one shared campus, creating a centre for education for the towns of Cumnock, Auchinleck and the surrounding area. The project for East Ayrshire Council, and based on standards set by the Scottish Futures Trust, includes a secondary school (for 1,633 pupils), a primary school (517 pupils), a nursery (240 children), an 80-place supported learning centre, 30 additional places for students with special educational requirements, playing fields and sport facilities.
Set into the landscape on a radial geometry, the design helps to break down the overall mass of the building, minimising visual impact and giving each element of the school its own identity. Principles of the local design vernacular, such as brick, sandstone and pitched roofs, were used to mediate between the scale of the school and the adjacent residential developments.
The school buildings have been conceived and organised as four connected structures, which define the main user groups—primary and early education, dining and assembly, secondary, and sport—linked by an internal elevated route that cuts through the atria and connects each of the blocks. The project connects the different parts of the campus whilst maintaining an individual identity for each part. This supports progression, creating a sequence of connected spaces that students move through as they grow older and their abilities change.
The block's internal shared courtyards and breakout atrium spaces offer natural supervision and visual connection from the elevated walkways. The scale of the internal shared spaces allow for a range of agile teaching, presentation and social settings, an approach which grew from the client's highly creative brief.
The design was deliberately opened to the community, with public routes integrated into the landscape, linking to community facilities arranged around the heart of the school, including an Enterprise Kitchen to support home cooking skills and a Community Café to promote health and wellbeing. The Hall and music facilities are available to local community groups, including acting as a new home for the Cumnock Tryst, while a dedicated Life and Computer Skills Classrooms supports employability.
Sustainability was at the heart of the design from the outset. A dedicated biomass facility within the energy centre provides a sustainable energy supply to the buildings, serving the campus and providing a future connection to the neighbouring leisure centre, while central roofscapes featuring PV panels to collect as much natural energy as possible.
Photographer
KEITH HUNTER PHOTOGRAPHY