New house at Newport on Tay
Nomination
Images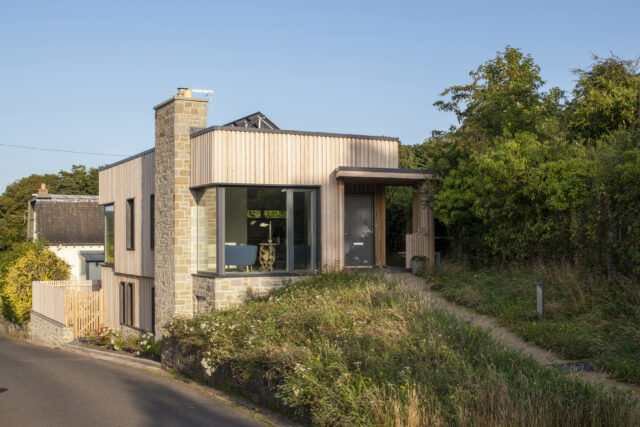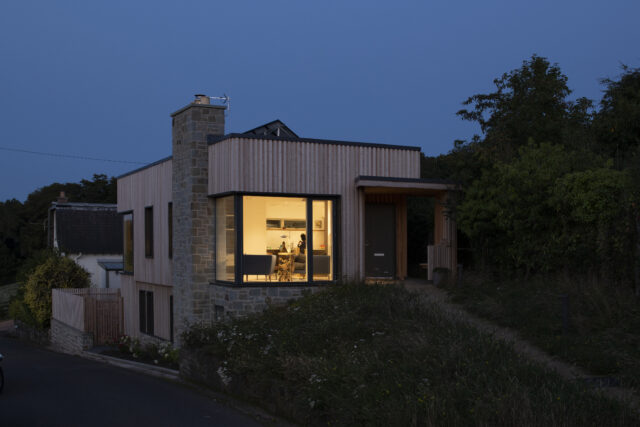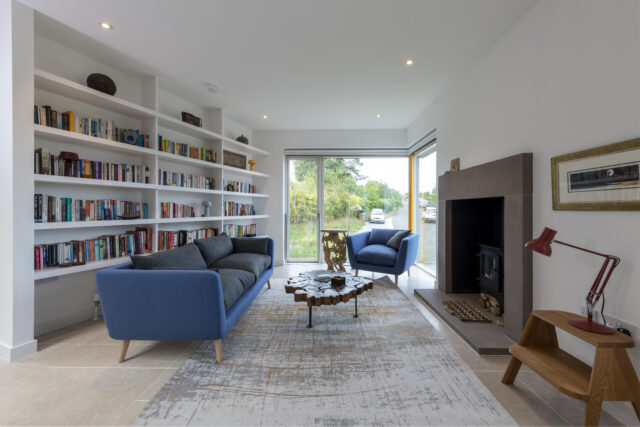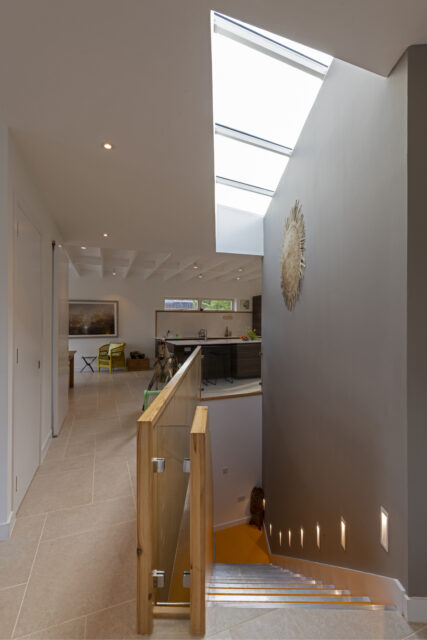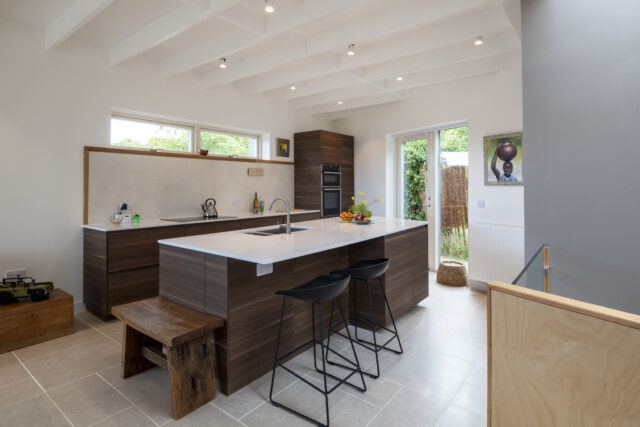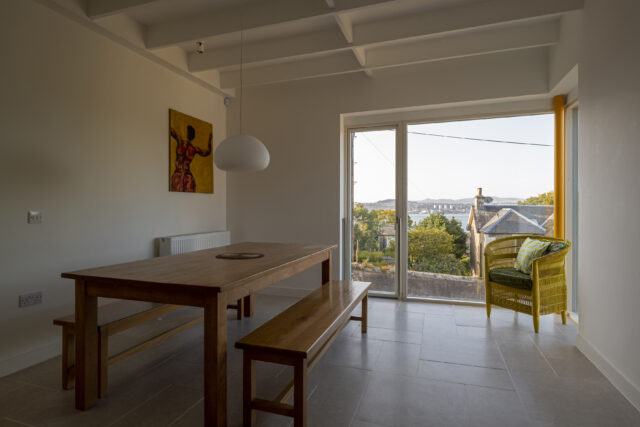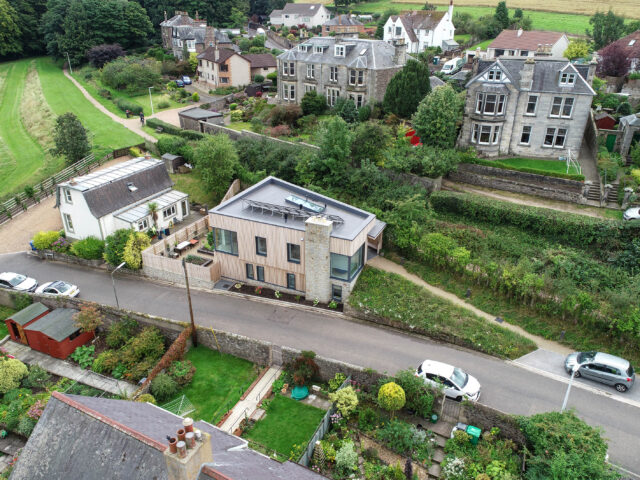 Category
ARCHITECTURE: Residential - Single home
Summary
NEW HOUSE AT BRIDGE STREET – NEWPORT ON TAY
BY ZONE ARCHITECTS
Completed 2020
Bridge Street is a narrow, steep street in the village of Newport on Tay which lies across the river from Dundee.  The site was an embankment to the former North East Fife railway which has now been converted into a walkway and cycle path.
Zone Architects were commissioned to design a family house by Sarah Gibson who had worked abroad in international health for many years and wanted to return to her hometown.  Sarah selected the site for its location in a charming village which has spectacular views across the Tay to Dundee.  She wanted a three-bedroom family home which was easy to maintain, modest in cost, low energy to run and low carbon in its construction materials.  Apart from this she had three specifics in her brief – a porch to enjoy the evening sun, a modest area of garden and a stove.
The design of the house references the former railway station building which had a simple, flat-roofed form.  It sits centrally on its long narrow site, creating a public, 'front garden' on the west elevation, and a private garden to the east.  Living space is accommodated on the upper floor to take advantage of the views and sunlight.  Three bedrooms are neatly planned on the lower floor, two of them addressing the private garden to the east.
The construction of the house uses timber wherever possible and with high levels of insulation and airtightness, MVHR and a 3KW PV array the house achieve an A/96 SAP rating with a total energy load of 8.6 KWh/m2/year.