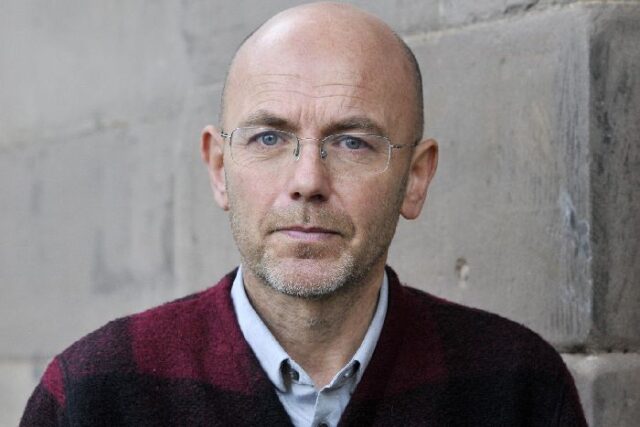 Wayne Hemingway
Co Founder
HemingwayDesign
Wayne was born in 1961 and grew up in Morecambe, a typical British seaside town. Perhaps not the most appropriate surroundings for one of Britain's most acclaimed designers, but then again, being appropriate was never Wayne's strong suit.
Wayne Hemingway
Wayne's earliest memories are of his mum and nan dressing him up as Elvis, a Beatle or Tarzan, then either parading him up and down Morecambe pier* or being held aloft in a wrestling ring by his dad, costume still intact. (For those that don't know, Wayne's dad is Billy Two Rivers, a Red Indian and the World Heavyweight Champion at the time.) These early modelling stints went some way towards influencing a childhood full of style, culture and reinvention – plus a few blue suede shoes.
After spending most of his childhood in Blackburn, a young and multicultural Hemingway left school with ten O-Levels and four A-Levels. In 1979 he made another inappropriate decision for a future designer and gained a degree in Geography and Town Planning at University College, London. Whoops.
But it was his most inappropriate move of all that sealed his fate forever. One bright day in 1981, Wayne nicked his and childhood sweetheart (now wife) Gerardine's rent money to buy practice space for the band he then played in*. To recoup the cash, he emptied their wardrobes, which were full of handmade and vintage clobber, and flogged the contents on Camden Market. It went outrageously well, and the realisation that money could be made from fashion suddenly dawned.
Alongside Gerardine, Wayne built Red or Dead into a globally-celebrated label and, after 21 consecutive seasons on the catwalk, sold it in a multi-million-pound deal. In 1999, fresh from the sale of Red or Dead, Wayne and Gerardine embarked on a new adventure: HemingwayDesign. And the rest, they say, is history.
Other than his BSc degree in Geography and Town Planning (which, surprisingly, have become very useful!), Wayne spent 6 years as a Design Council Trustee Board and having been with CABE for a decade since its inception (as Chair of Building For Life), has been a Mayors London Leader and currently supports the Mayor of London, Sadiq Khan as a Design Advocate. He is an advisor to House of Commons Select Committees on coastal regeneration, got an MBE in the Queen's Birthday Honours list of 2006, is a Professor in The Built Environment Department of Northumbria University, a Doctor of Design at Wolverhampton, Lancaster and Stafford, and an Honorary Fellow of Blackburn College, the University of Cumbria and Regents University. (Just call him Prof, Doc, Doc, Doc Wayne Hemingway MBE, BSc, MA, Esquire.)