Campus Central, University of Stirling
Award
Images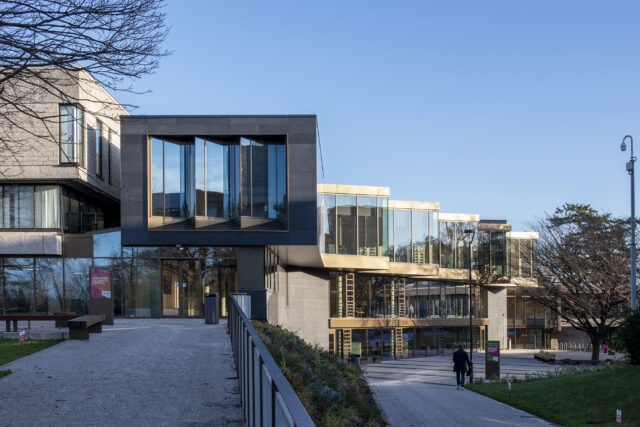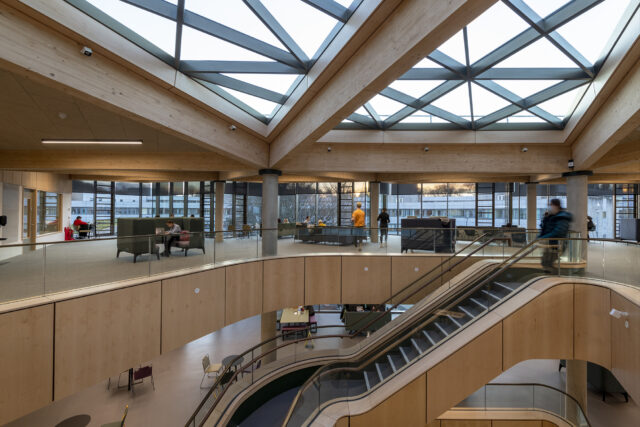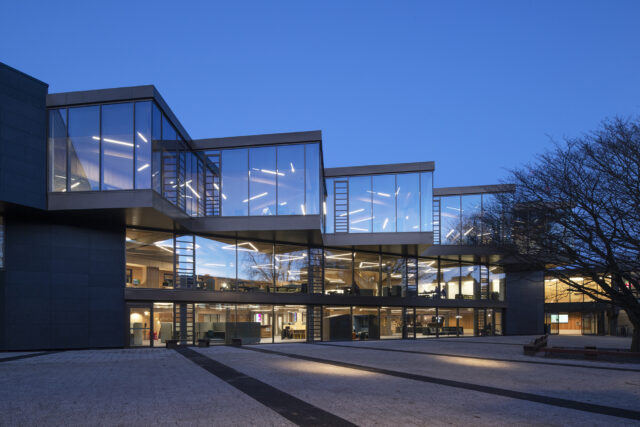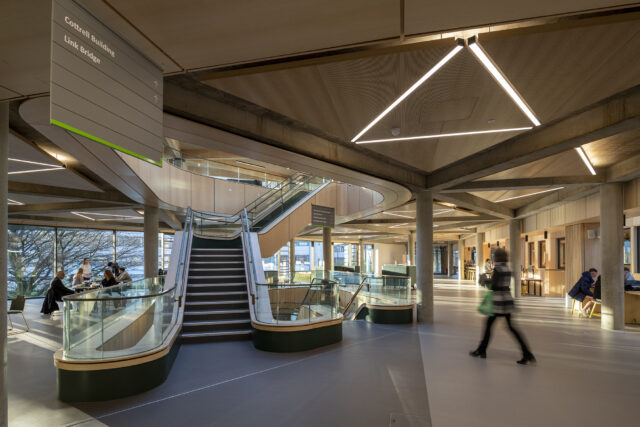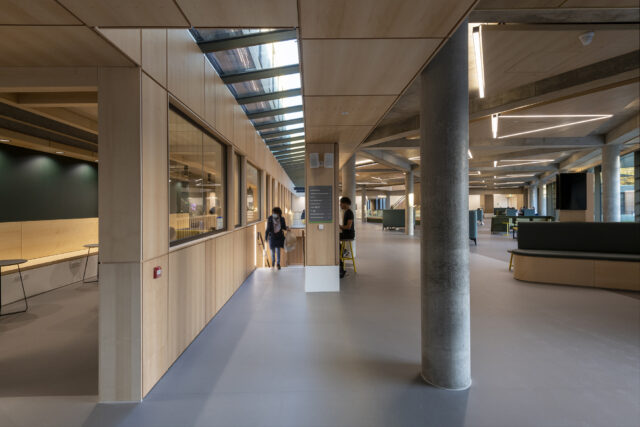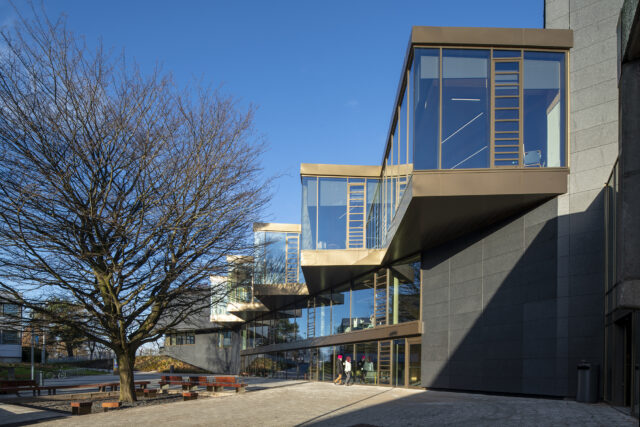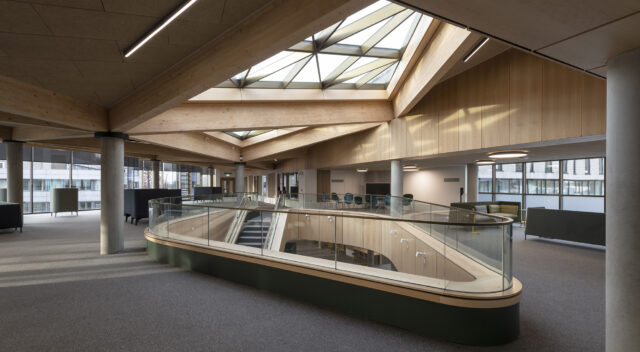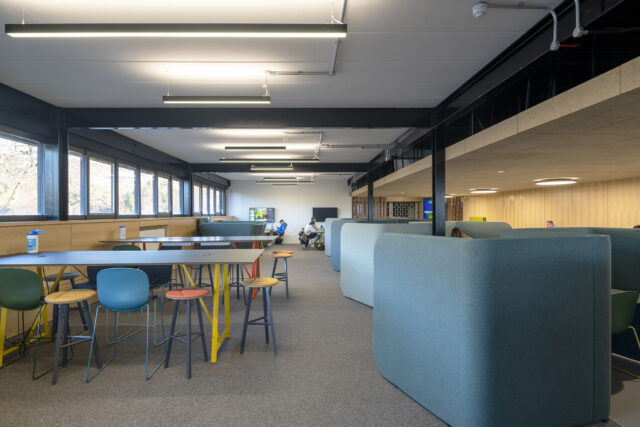 Category
ARCHITECTURE: Education Building or Project
Company
PagePark Architects
Client
University of Stirling

Summary
Campus Central demonstrates the University's commitment to delivering an exceptional student experience, including new study and learning spaces alongside enhanced student support facilities.
This landmark re-development project consists of three elements:
The refurbishment of the existing atrium, study area and retail concourse.
A three-storey extension creating a fully accessible entrance to the Andrew Miller Building complex and Macrobert Arts Centre.
The transformation of Queen's Court from a bus terminus and roundabout into a fully pedestrianised courtyard garden.
Referencing the meandering River Forth that bisects the nearby Ochil and Campsie Hills, the design concept envisages a valley, the University Library to the north-west and Macrobert Arts Centre to the east forming the valley edges, framing the movement and life of the University extending from Queen's Court through to the refurbished study area.
The refurbishment of the atrium, study area and retail concourse provided an opportunity to re-imagine the incoherent and down-at-heel existing spaces to create a more legible, engaging, and comfortable environment, intended to connect seamlessly with the new extension.
Utilising the inherent flexibility of the original 1970s steel framed structure enabled the spaces to be opened back-up, improving ventilation, daylight, and maximising views out across Airthrey Loch and the Ochil Hills.
The triangular geometry of the new extension is a pragmatic response to the site's constraints, including the form of the adjacent late-Modernist buildings and a high-pressure water main that runs across Queen's Court, requiring an eight-metre exclusion zone.
The footprint and section make the most of the remaining wedge shape whilst working with the existing levels, tucking under the University Library's flipped ziggurat form at the lower two storeys and cantilevering out at the top storey to maximise the usable floor area over three levels.
Drawing upon the expressive structures of the original late-Modernist buildings, the new extension has been designed to offer a flexible form, with a wide-spanning exposed concrete frame to the lower levels rising to meet an articulated glulam and CLT roof structure. Dramatic top-lit voids are conceived in the spirit of gulleys or chasms, bringing daylight deep into the plan.
The extension's west elevation provides a new loch-side civic entrance to the upper ground floor. The south elevation addresses the courtyard of Queen's Court, creating a new front door to the Macrobert Arts Centre. The projecting bays to the top storey make the most of spectacular views through the tree canopy towards the Wallace Monument.
0
Photographer
Paul Zanre & Page Park Architects