Inner Hebrides – Brand
Award
Images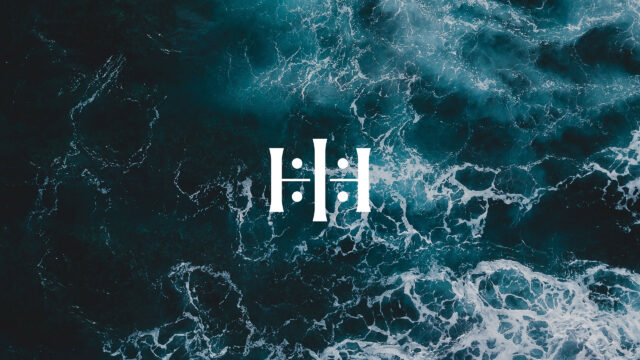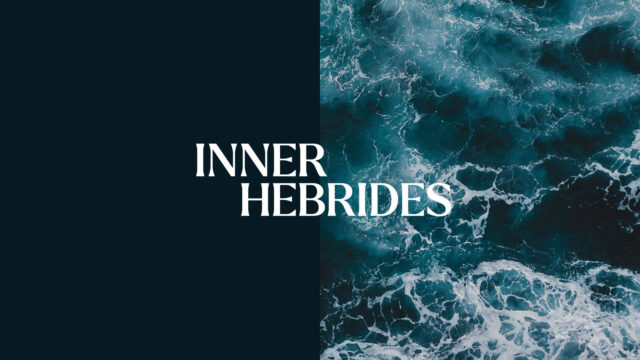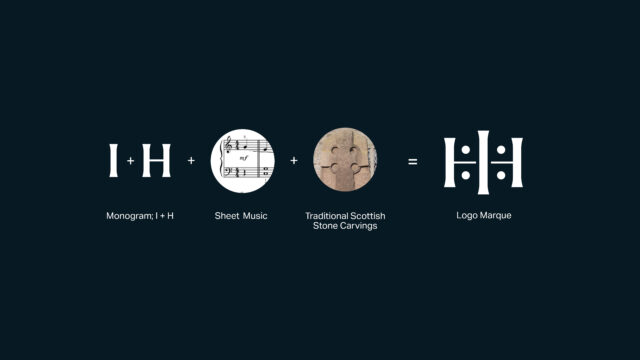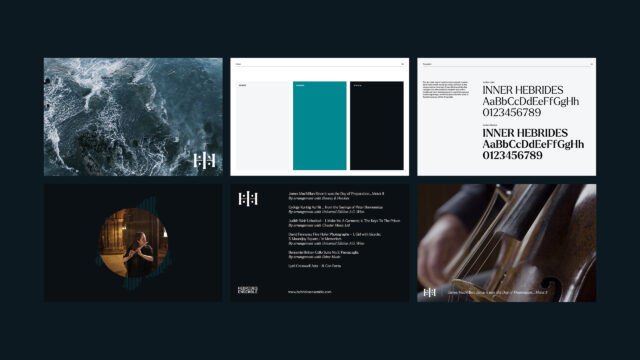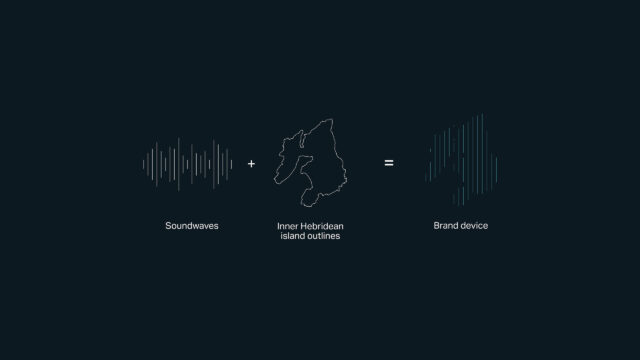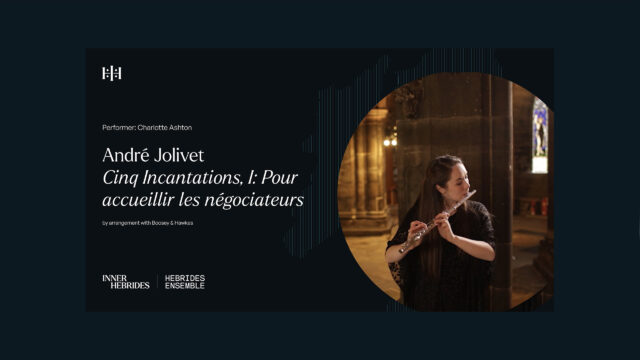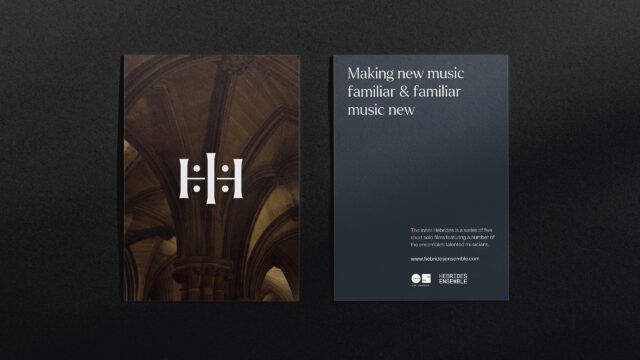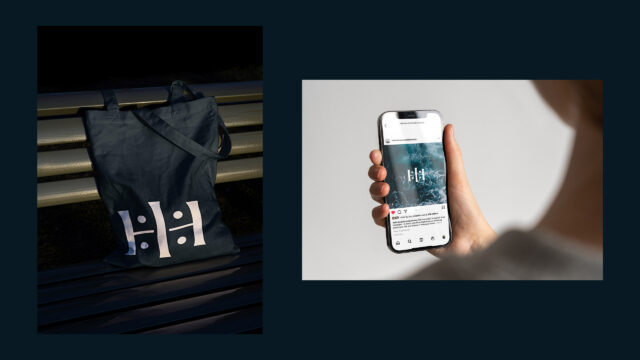 Category
GRAPHIC: Brand Identity
Summary
Hebrides Ensemble is an established chamber music collective renowned for their diverse and imaginative programmes. They recently embarked on a project named 'The Inner Hebrides' - creating a series of five short films to showcase a solo performance and personal dialogue of individual musicians.
They approached us to develop an identity for the series, with a brief to create a standalone brand that could be used to punctuate the films and their associated marketing.
We worked collaboratively with the Ensemble to create a visual identity that included logo marque, device, typography and colour palette. These assets would function as a framework for the video series.
The 'IH' monogram marque draws influence from sheet music as well as taking inspiration from ancient Scottish stone carvings, a combination that echoes the heritage of the ensemble.
The next stage was to bring the marque to life using animation. We incorporated five standalone blocks to represent each artist that would then morph into the marque.
We also created a subtle visual device for use throughout the artist titles, mimicking the visual form of both sound waves and the shape of the Hebrides themselves.
These elements, compounded with a strong serif typeface 'Larken', created a fitting blend of modernity and tradition. The type was offset to help reflect the dynamic nature of the music.
Flux Video spent the best part of four months producing the series of films for the Ensemble. Travelling across the country and into the hometowns of each musician, the stunning footage combines instrumental close-ups with wide landscape shots to create videography that signals the heritage of the collective - we were delighted that our design was used to complement the production.
"It was an immense pleasure to work with everyone at Form Digital on our brand identity for the Inner Hebrides project. Thanks for your thoughtful, creative and beautiful designs."
Nick Zekulin
General Manager, Hebrides Ensemble