The Bowline
Award
Images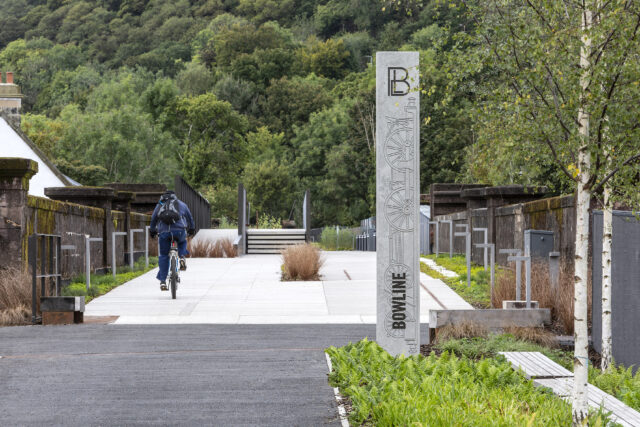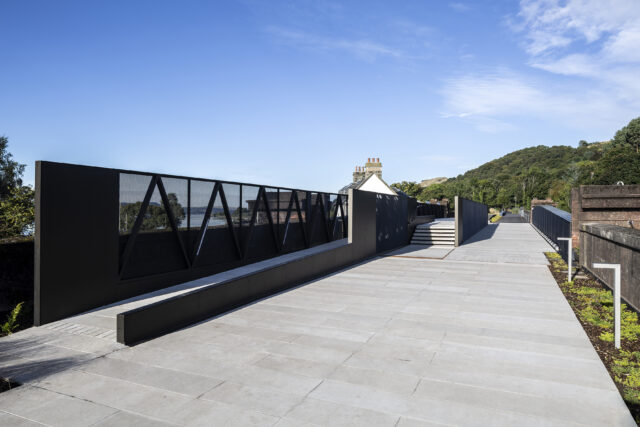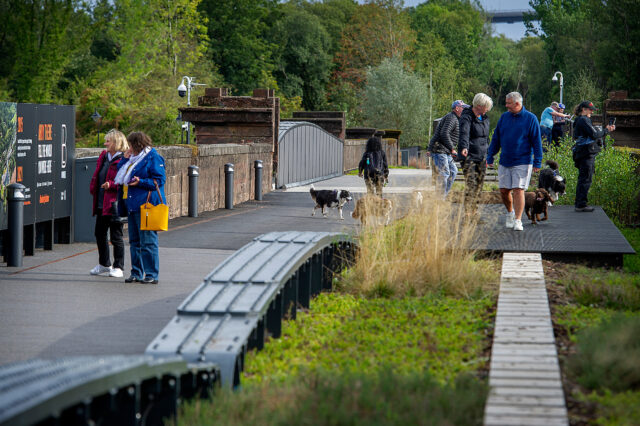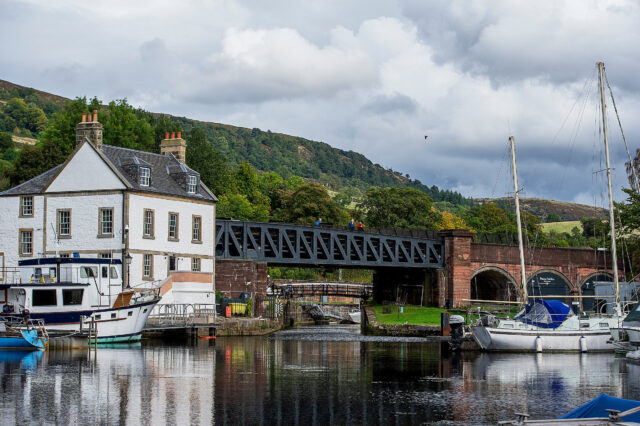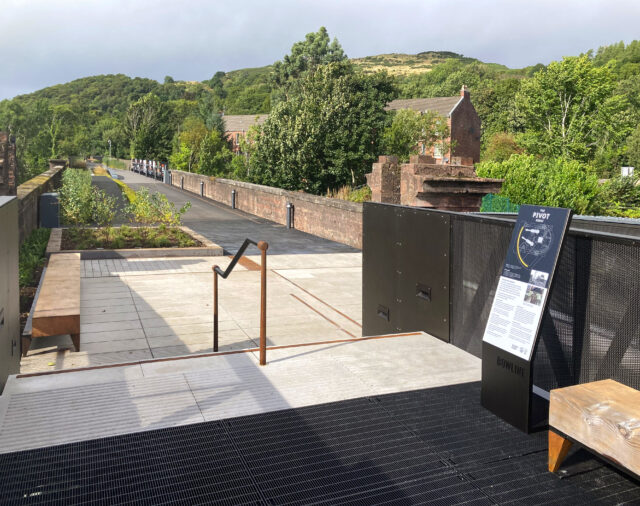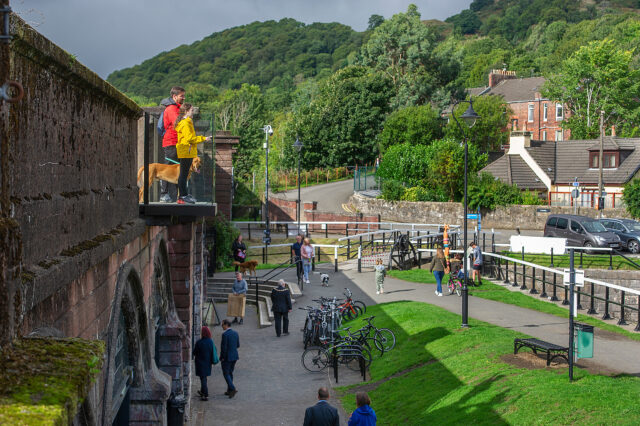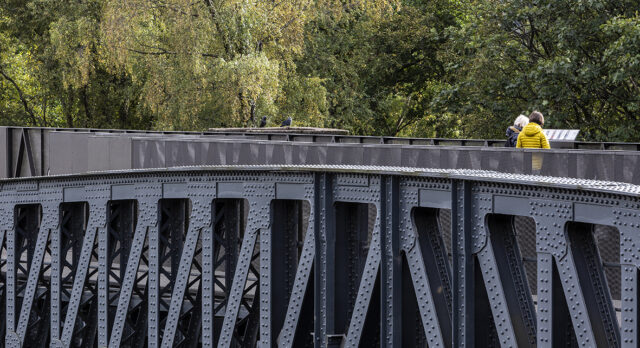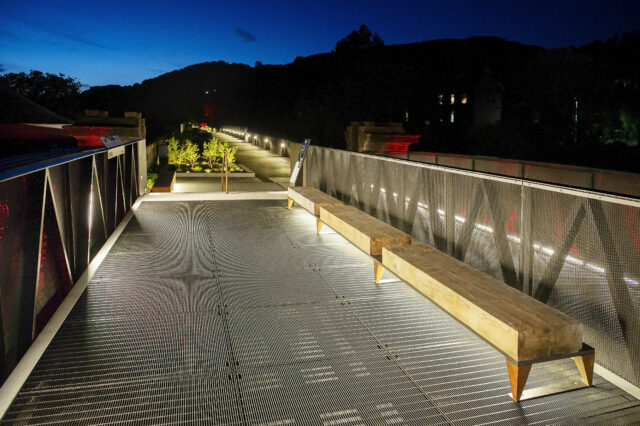 Category
MASTER PLANNING/LANDSCAPING: Public Realm/Landscaping
Company
rankinfraser landscape architecture
Blyth and Blyth, Foto-Ma, Four by Two
Summary
The bowline is a new active travel route and elevated linear park with viewpoints that brings back into use the disused Bowling Viaduct and its listed Swing Bridge. The elevated travel route eliminates a dangerous road crossing on the A814, creating a new off road section of National Cycle Route 7 connecting Glasgow to Loch Lomond and the Trossachs National Park. The completion of the Bowline marks a significant stage in the wider regeneration of Bowling Harbour that includes the regeneration of railway arches and public realm around the harbour.
The Bowline connects at three points to the NCR7 and canal towpath; at grade at its east and west ends and via a new accessible ramp that spans between the viaduct and canal towpath. This ramp has been designed for full cycle, wheelchair and pedestrian access, thus maximising the opportunities for all visitors to Bowling to access the viaduct and the wonderful panoramic views across the Firth of Clyde.
The design of the 700m long route is comprised of several distinct character areas that correspond to the surrounding landscape context and the three viaduct sections that span the Forth and Clyde Canal, the North Clyde rail line and the A814. The linear park contains accessible viewing platforms that open up views across the harbour for the first time, blocks of woodland planting, a hierarchy of paths for walking and cycling; and boardwalks and stepping stones for children to explore.
Materials compliment the industrial character of the structure including; precast concrete, cast iron and powder coated steel.
Planting complements and further emphasises the design through a framework of native woodland planting, out of which the viaduct structures emerge, and colourful carpets of ground cover species capable of growing within the thin soil depths on the bridges. Blocks of birch trees evoke the period of dereliction which saw self-seeding of pioneer species, as nature began to re-emerge on the site.
Lighting at the Bowline has been designed to enhance the newly restored swing bridge and road bridge historic girder structures with integrated dynamic colour change led feature lighting and provide appropriate functional illumination of the route. All lighting designed for the Bowline project has been carefully considered in terms of lighting intensity, colour and environmental impact, especially glare and spill light controls.
Interpretive graphics and bespoke way finding totems have been sensitively integrated into the overall landscape design.
Photographer
Keith Hunter