V&A Dundee
Award
Images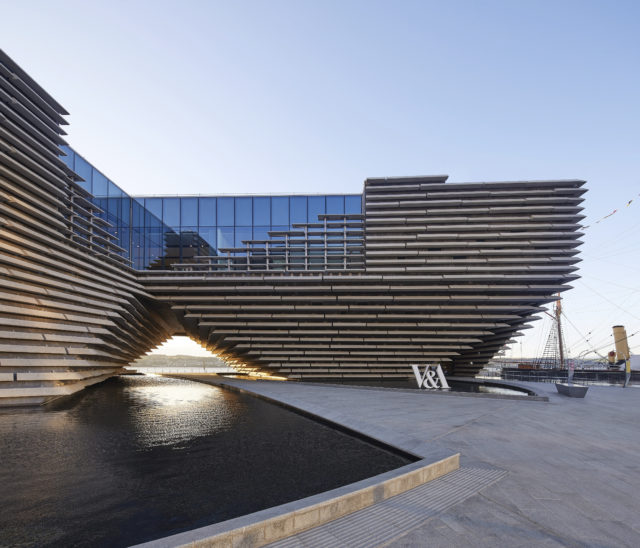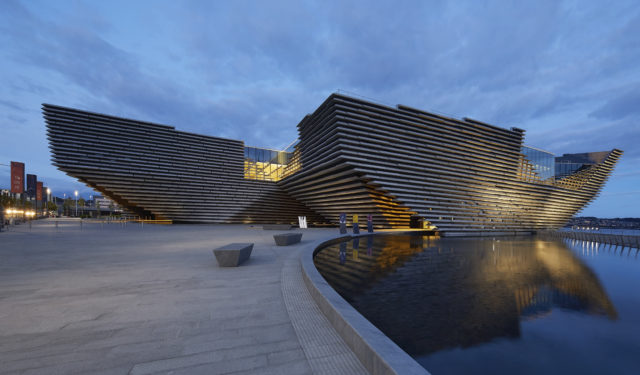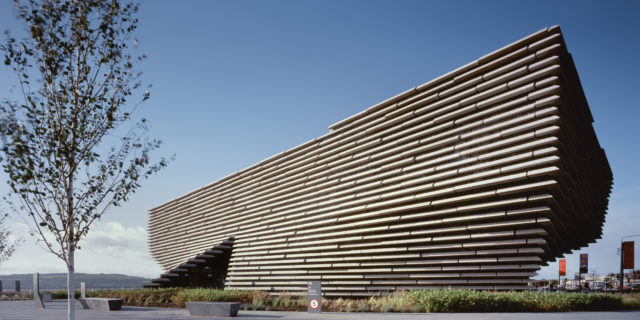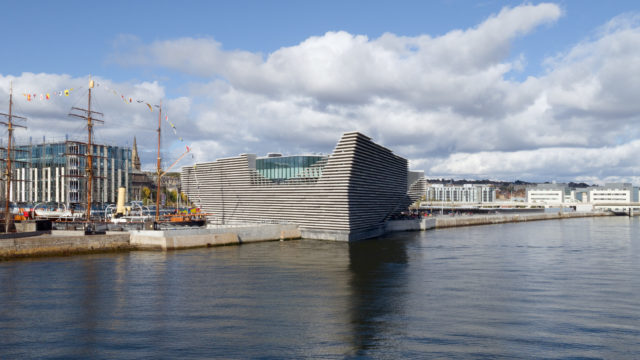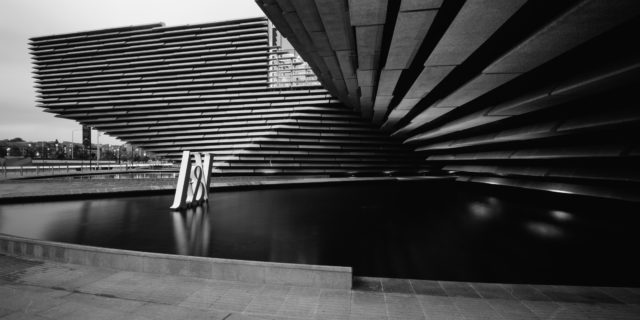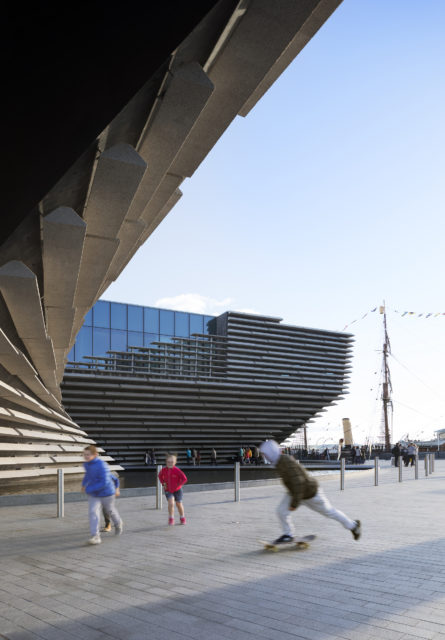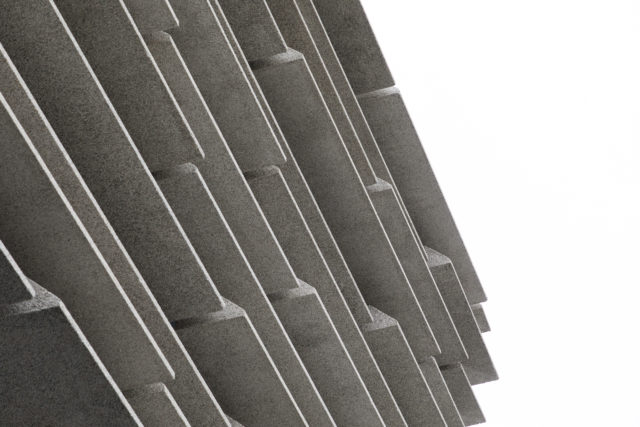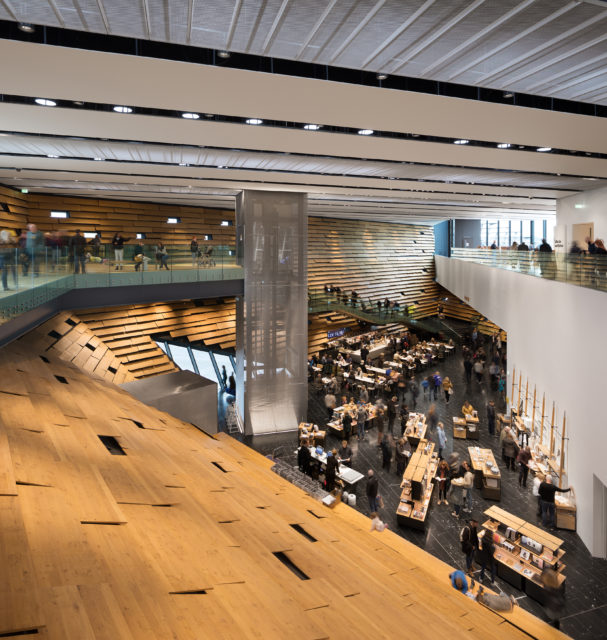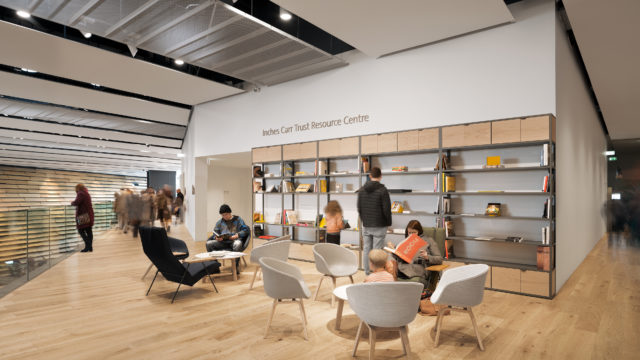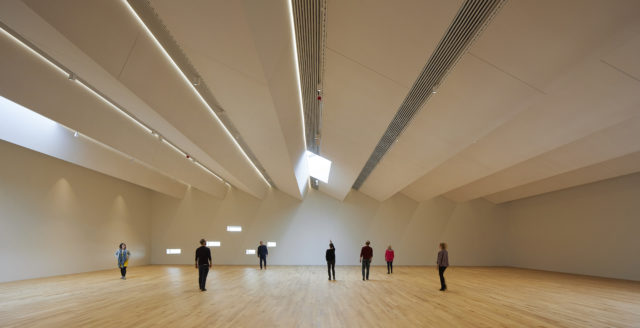 Category
ARCHITECTURE: Leisure/Culture Building or Project
Company
Kengo Kuma & Associates
PiM.studio Architects (Delivery Architect)
James F Stephen Architects (Executive Architect)
Arup (Structural/Maritime and Civil Engineer, Mechanical, Electrical, Fire and Acoustic Engineer; Façade Engineering; Lighting)
Optimised Environments (Landscape Architect)
CBA (Quantity Surveyor)
Cartlidge Levene (Wayfinding & Signage)
C-MIST (CDM Principal Designer Adviser)
Fountains Direct (Water Feature Specialist)
Summary
"My inspiration always starts from the place where the project will be. I have visited Scotland many times. It is a very beautiful country and I'm truly in love with the Scottish landscape and nature. When we started this competition, the first thing I wanted to do was visit the site. I always want to do this. After all, certain things can be felt there and nowhere else." - Kengo Kuma
As Scotland's first design museum, V&A Dundee tells a global story, investigating the international importance of design alongside presenting Scotland's outstanding design achievements.
With its complex geometry, inspired by the dramatic cliffs along the north-east coast of Scotland, it stretches out into the River Tay – a new landmark connecting the city with its historic waterfront, and a new major cultural development for Scotland and the UK.
V&A Dundee is one of the most complex and challenging building projects to have been undertaken in Scotland and represents the culmination of an 11-year development programme overcoming wide and diverse obstacles in the process.