Edinburgh Printmakers
Award
Images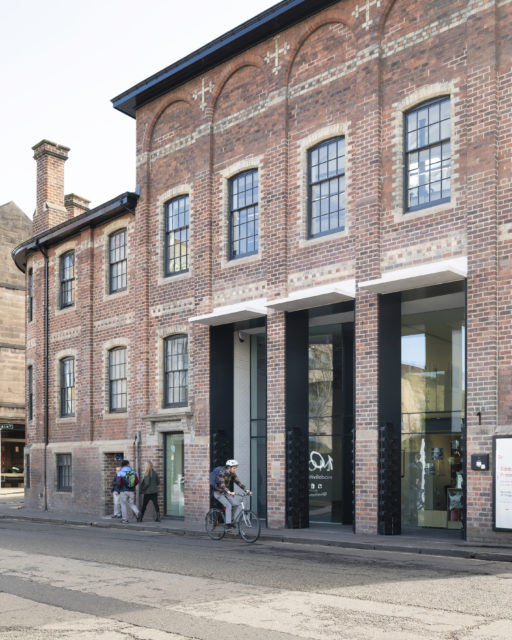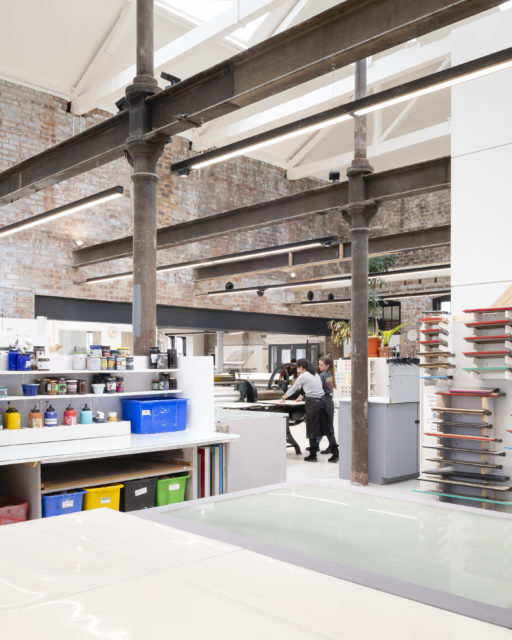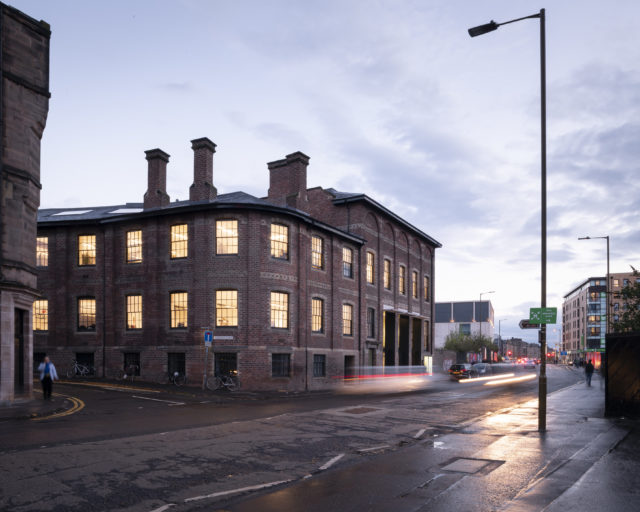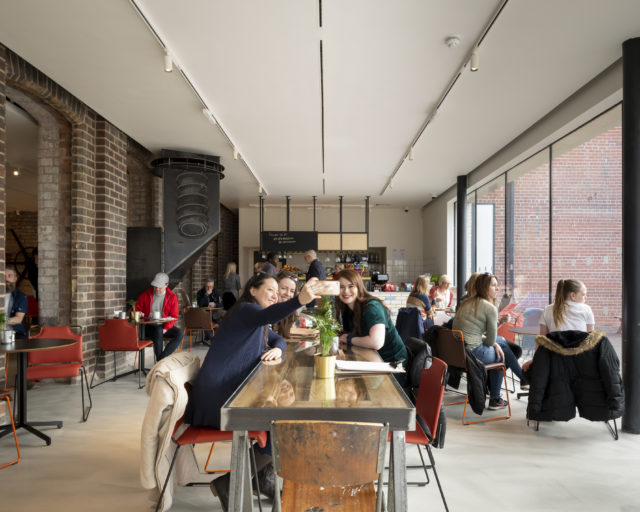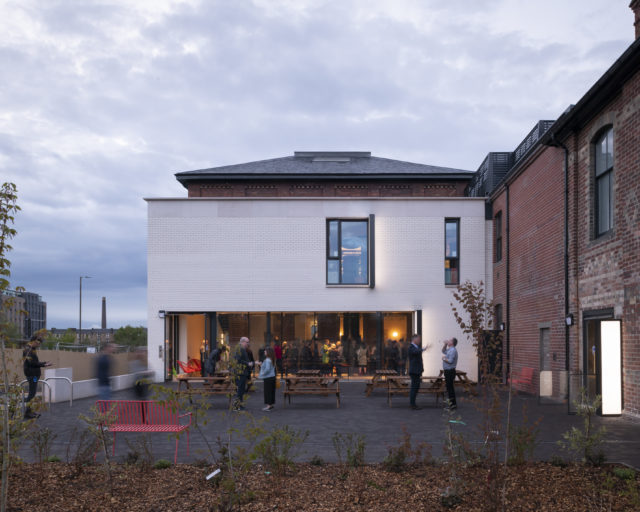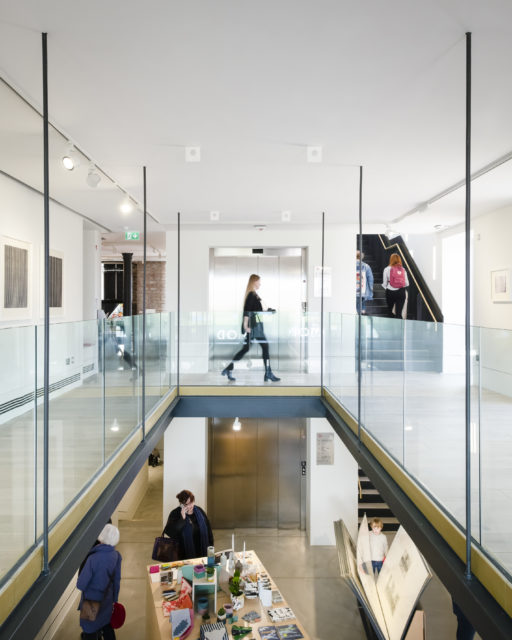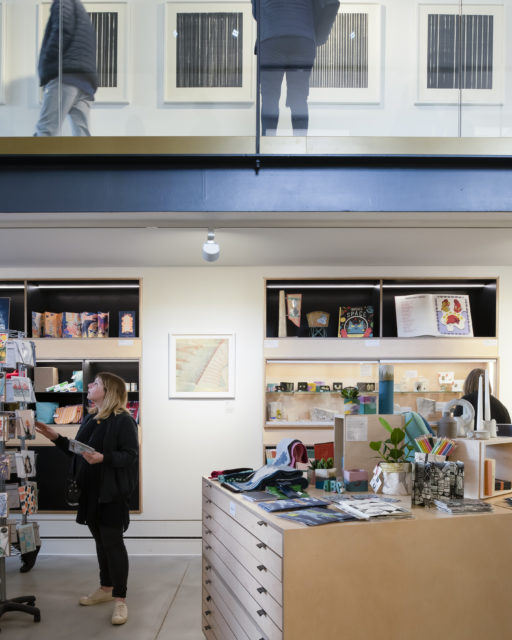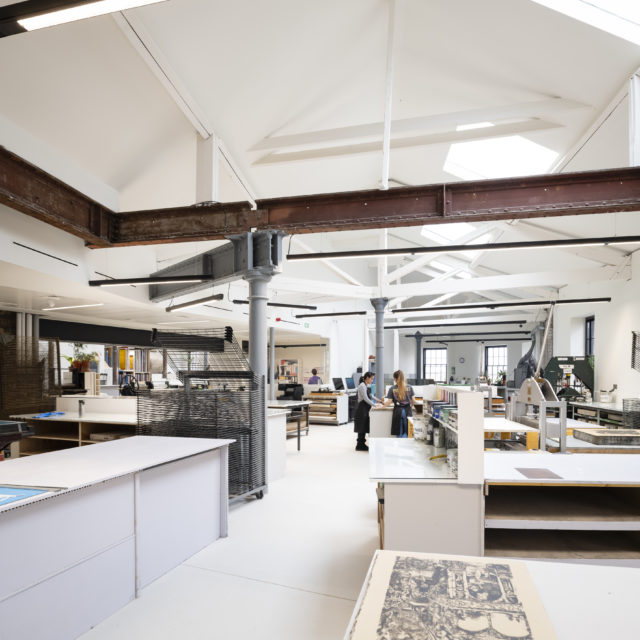 Category
ARCHITECTURE: Building Re-use
Company
Page\Park Architects
Client
Edinburgh Printmakers

Summary
The Edinburgh Printmakers creative hub is located within what once was the headquarters of the North British Rubber Company (NBRC). Our project involved the redevelopment of this derelict building into a multi-use arts complex centred around printmaking production. 
The NBRC building is the only surviving structure from the once large and important nineteenth century Castle Mills industrial complex. At its height, NBRC employed over three thousand people and produced a vast array of rubber products, including the famous Hunter welly boot. 
On the Buildings at Risk register and mooted for demolition, this significant heritage asset was rescued and re-imagined as a centre for contemporary printmaking, a hub for creative industries and a visitor attraction open and accessible to all. The Printmakers' brief included provision of two galleries, a shop, café, education space, staff offices, archives, eight creative industries units and a large print studio. 
Central to the architectural concept was to make precise interventions to facilitate new use while respecting the character and story of the existing building. The new entrance provides level access off Dundee Street as well as a view directly into the galleries, reception and shop helping to break down psychological barriers and welcome everyone into the facility. The new extension to the rear subtly shifts the centre of gravity of the building to create a central courtyard around which all building users can meet and interact. A simple, effective new circulation strategy ensures that all six levels of this complex historic building are accessible to all.
The print studio sits at first floor level in the expansive former joinery workshop. Fabric repair works were carried out as necessary, but the patina of one hundred and fifty years of occupation was maintained. Historic joist pockets within the brick walls are retained, the original cast iron structure and timber trusses are left exposed, and marks of previous interior paint colours are left untouched. Our approach was not to whitewash away the many stories of this space, but instead allow a new layer of occupation to add to the ongoing narrative of this place.
Where original fabric was no longer required it was repurposed. Old glazed bricks found behind layers of plaster in the basement were re-used to make the café counter. Large timber doors were re-imagined as tables in the café. Bespoke shop fittings were designed using plywood, steel and rubber in a nod to the industrial heritage.
0