Glasgow Queen Street Station Redevelopment
Nomination
Images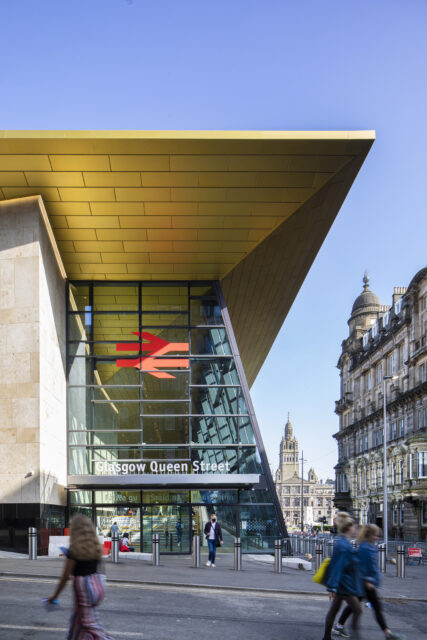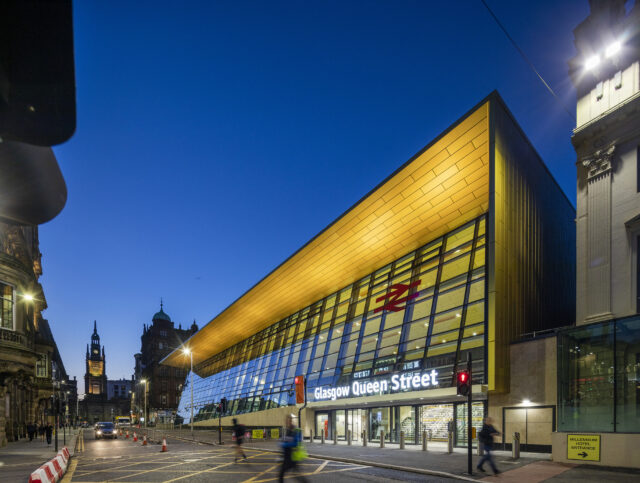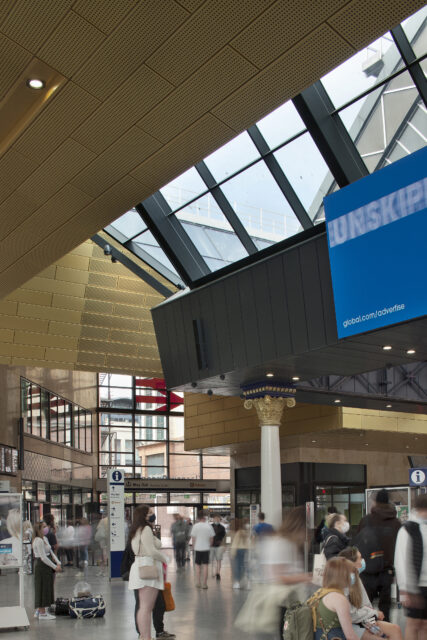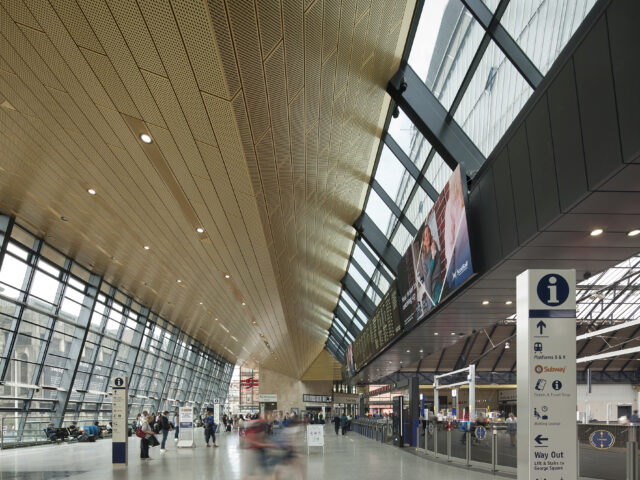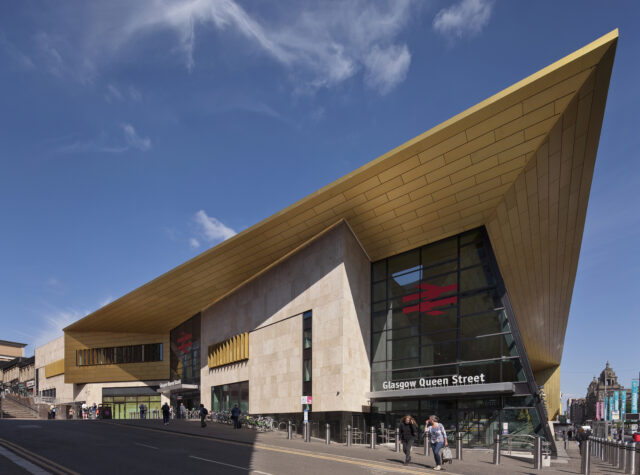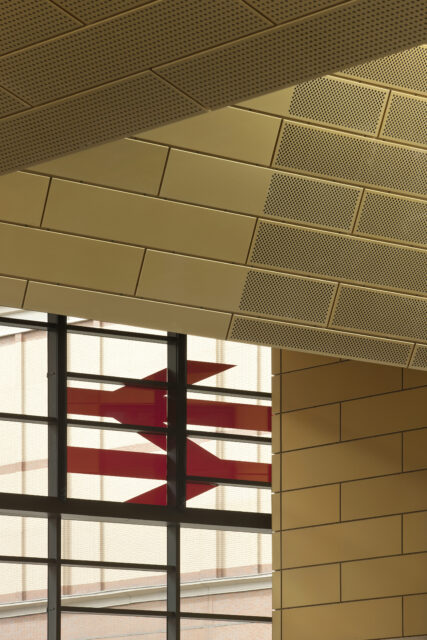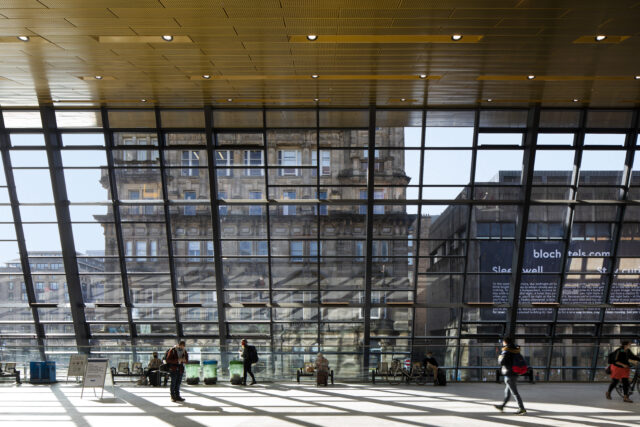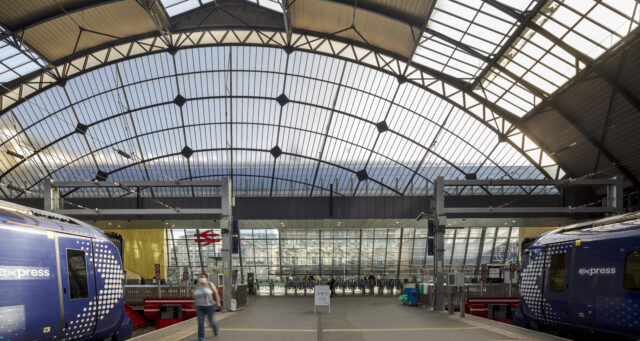 Category
ARCHITECTURE: Public Building
Summary
Glasgow Queen Street is Scotland's third busiest station. Network Rail's Edinburgh Glasgow Improvement Programme (EGIP) set-out to decrease journey time, increase passenger capacity and decarbonise the route through electrification.
Increased capacity demanded longer trains. The resulting platform extensions, constrained by the tunnel, displaced the buffers southward creating the need for a new concourse.
Assessment of the new concourse's area requirements, using pedestrian flow analysis and technical assessment of safety zones, set the spatial parameters for the project: it was determined that a neighbouring office building and 1960's hotel bedroom wing had to be removed.
For over 50 years, these unattractive buildings had concealed the station and blocked views of the city for those arriving by train. BDP recognised the opportunity to redefine the relationship between train and city, radically transforming the passenger experience.
Today the station is a confident outward-looking contemporary and civic building. Its design places new visual emphasis on the quality of the A-listed train shed and provides an appropriate gateway to Glasgow.
Buffer safety exclusion zones dictated that the concourse be column-free. The resulting roof, spanning over 50m, defines the architectural character of the new building, just as the need to span the platforms defines the character of the Victorian train shed. Conceived as folded solid forms, reminiscent of the grandeur of Clyde-built ships that once made Glasgow famous the world-over, the planar expression of the new roof provides an engaging contrast to the exposed structural skeleton of the train shed. The roof sets a civic scale on the street, drops to conceal structure, then rises again to create a clerestory window that provides fresh perspectives of the historic fanlight. A fully glazed elevation to West George Street unites the station and city and floods the concourse with natural light.
BDP have created an overtly accessible and welcoming building. The dramatic roof animates the passenger journey and signals the principal points of entry. A ramp gently navigates 2m level difference between the concourse and the street. Internal re-planning improves access to the low-level platforms and bathes their stairs with light.
Rather than being conceived as a typical Glasgow street building, the new architecture expresses the single room it contains. It is a confident new civic building in the heart of the city. Its gold anodised aluminium cladding makes it a beacon at night and provides a warm Glasgow welcome.
Photographer
Nick Caville and David Barbour