Symphony Hall, Birmingham
Nomination
Images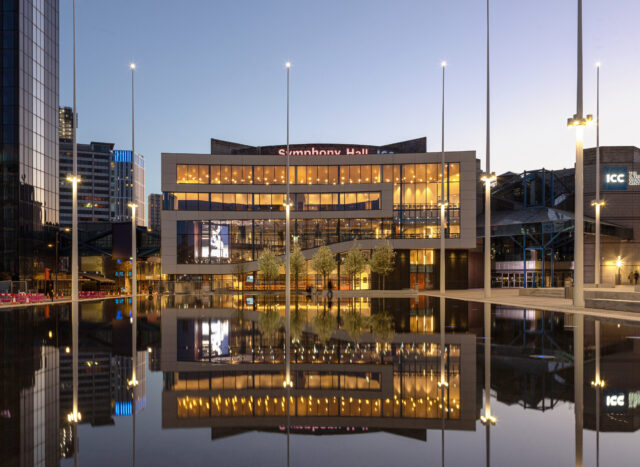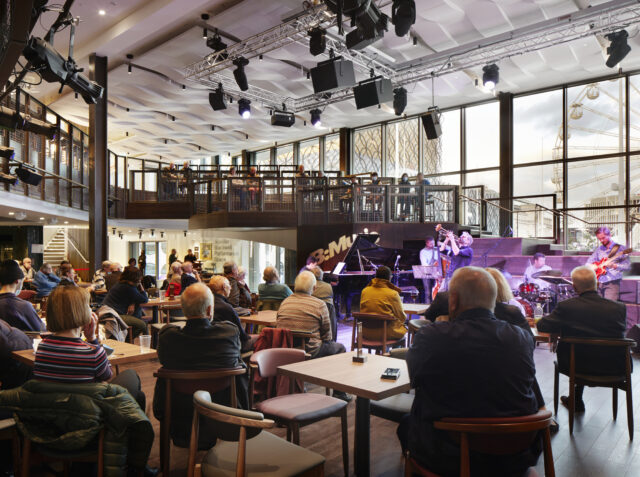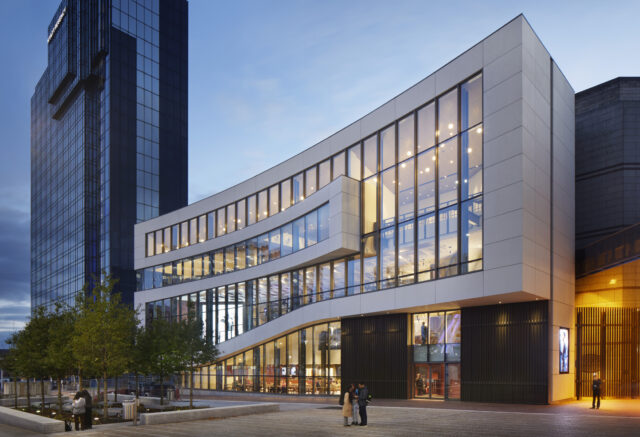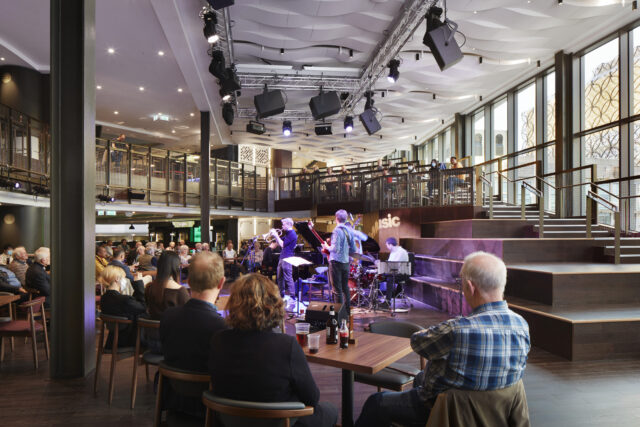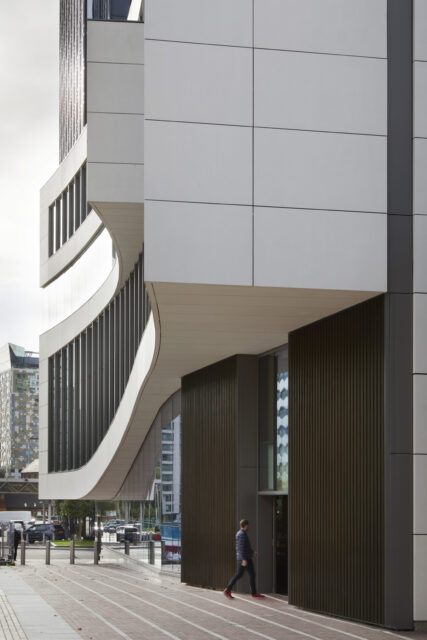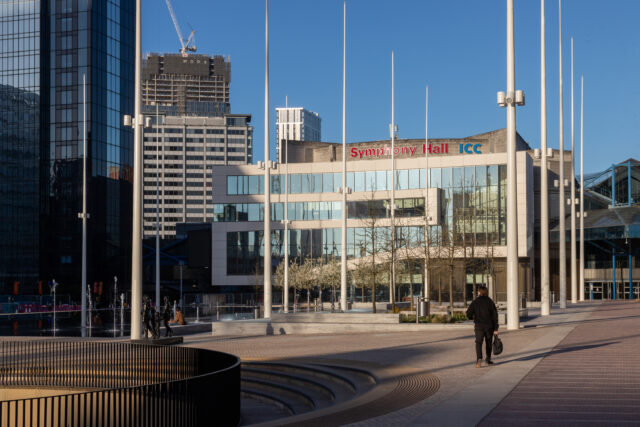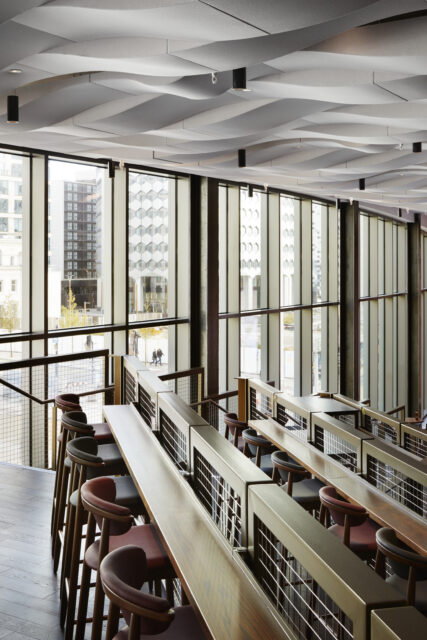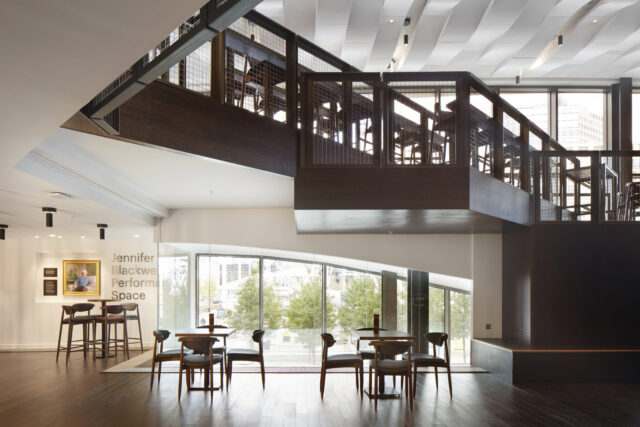 Category
ARCHITECTURE: Public Building
Company
PagePark Architects
Summary
The key objectives of the Symphony Hall project were for the expansion of the foyers to grow and diversify the audience and enhance organisational resilience; to create a permeable space, energised with new artistic adventures; to dissolve the formality of the Symphony Hall; and to turn curious visitors into lifelong supporters.
Around Centenary Square, various buildings adopt a circular motif reflecting the geometry of the Hall of Memory. Terminating the square on approach from the city centre, the Symphony Hall extension continues this respectful use of curves with a gently sweeping form, arching on a radius from the centre of the Hall of Memory. The curving frontage contrasts with the angular geometry of the original ICC building. The client's tagline 'Making an Entrance' captures the aim of the project: to create a new face for Symphony Hall onto Centenary Square. The new entrance is framed by metal screens, underneath the sweeping precast concrete and glazed form.
Our project extended the foyers and provided, for the first time, a dedicated entrance for the Symphony Hall from Centenary Square – which itself has recently undergone major redevelopment to provide a high-quality public realm. The transformed foyers provide much improved bar, catering, and hospitality spaces, to help increase the financial resilience of B:Music and provide space for the delivery of their participation and learning programme.
Symphony Hall is the latest in a series of projects exploring the use of foyers in performing arts venues. There is always a need for these spaces to function well around performance times – with clear and intuitive wayfinding and generous circulation – but also to be active during the daytime, to ensure that the foyers reflect the energy and creativity of the artistic programme. The use of the foyers as performance and event space builds on the client's current programme and our design provides the infrastructure for the space to support a range of events, with the ambition that the foyers become a destination in themselves.
The interior details and wayfinding strategy are integral pieces to the whole project. Through client consultations, the desire for a more inviting interior emerged, varying as the building ascends, that acts as a robust and welcoming setting for the activities that take place within. In developing an interior palette, we have taken cues from the spectacular auditorium, the city centre context, and Birmingham's industrial heritage.
Photographer
Matthew Westgate & Jack Hobhouse